At Corner to Corner we are compelled by the Love of Christ to love our neighbors as we love ourselves. One of the primary ways that we love ourselves and our own families is through taking care of our financial needs. We believe the call to love our neighbors well is a direct invitation to invest in their financial future as well as our own.
At Corner to Corner we believe that all of us are Image Bearers of a loving and creative God. That means our neighbors already have passion, creativity, and drive. As a nonprofit it is not our job to try and give our neighbors something they already have. Instead we build on-ramps of opportunity so our neighbors can use their God-given passions in a way that leads to economic flourishing for them and their families.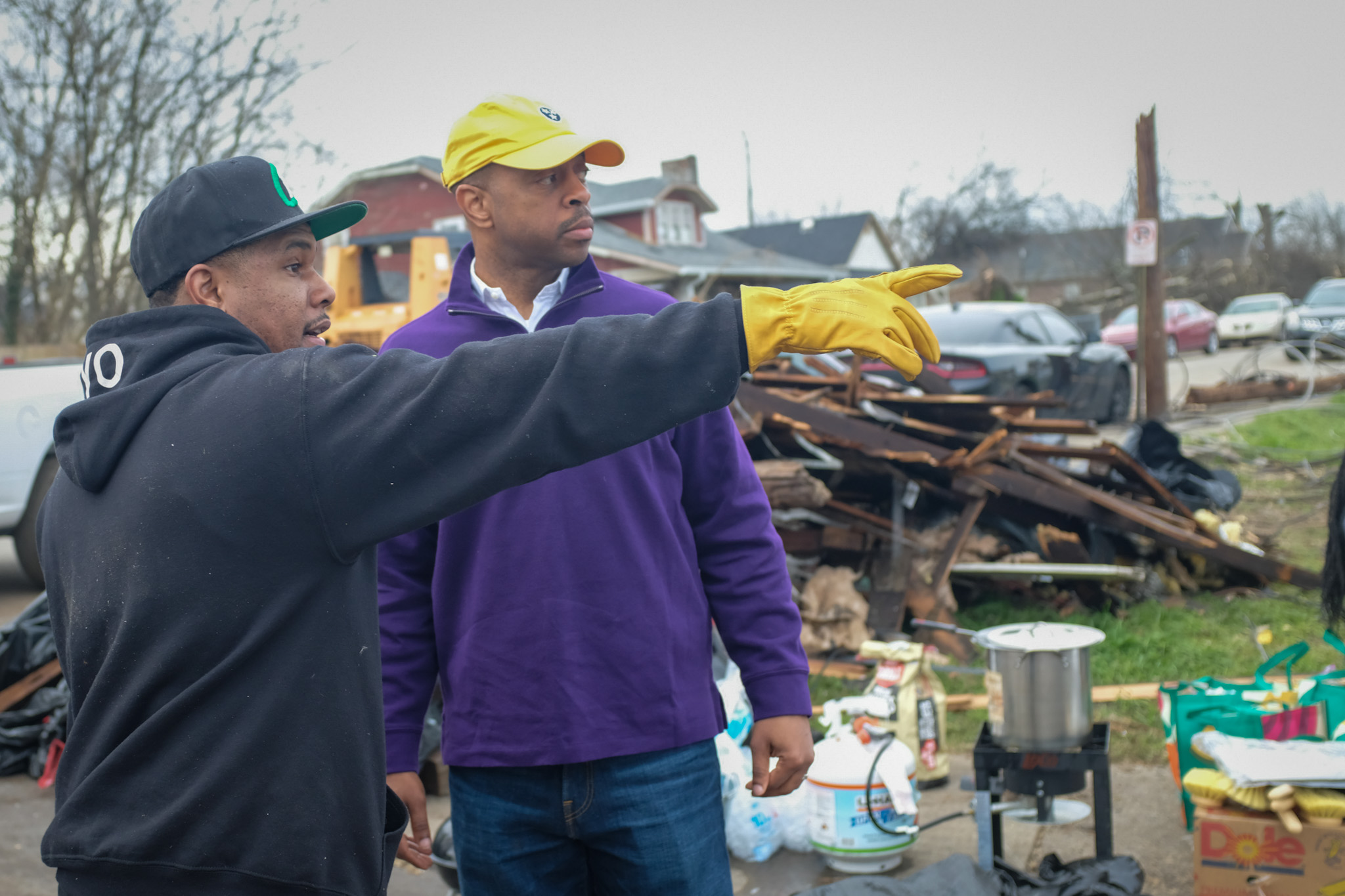 Love Your Neighbor As Yourself
It was a radical call to sacrificial love when Jesus said, "You shall love your neighbor as yourself." He knew that we instinctively love ourselves well. From the first minute that our feet hit the floor in the morning, we pursue our own comfort, peace, and prosperity. Imagine a circle of love drawn just around ourselves. But then Jesus commands us to extend that circle of love! He wants us to walk it across the street to our neighbor's house, to walk it down the block and across the city. He calls us to care, not just for our own kids, but the kids in our neighborhood; to care about the financial, emotional and physical well being of our neighbors, as well.
To truly love our neighbor as ourself, we need to loosen the grip on our own time, treasure, and talent. We need to make a lifestyle out of giving, instead of an occasion. Loving with such intentional self-sacrifice is possible only when we are gripped by Christ's sacrificial love. His sacrificial love is so tremendous, so radically good, so full of life, that it compels us. Christ fulfills our greatest need and is our greatest resource, therefore we can Give of ourselves without concern of finite means. We don't have to hold on to our own possessions, time, or talent with a closed fist. We can trust in God's provision because he provided so abundantly through Christ. Or as the apostle Paul says, "If God is for us, who can be against us?  He who did not spare his own Son but gave him up for us all, how will he not also with him graciously give us all things?"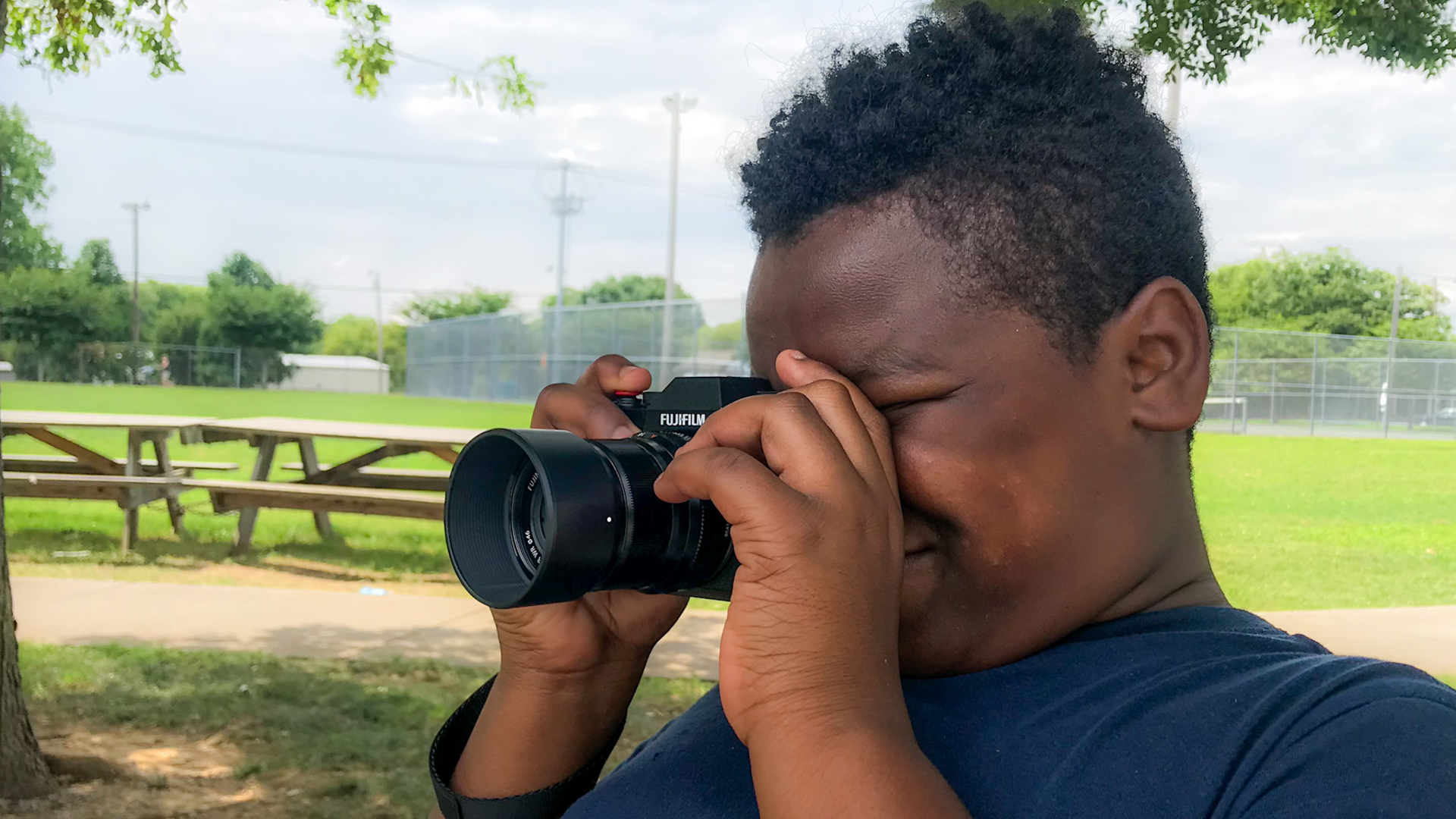 Pass The Spotlight
We founded Corner to Corner for, and with, our community. We firmly believe that community thrives best when programs are community led. We pursue opportunities for our programming to be shaped, informed, and led by community members. For example, The Academy program holds semiannual trainings to equip Alumni and local business owners to facilitate the next class. These leaders utilize their experience and knowledge to help shape and grow the next group of neighborhood entrepreneurs. In an underresourced community, the lack of opportunities is overcome by the African-American proverb "Each one teach one." This also allows for a community of leaders to shine. We always aim to pass the spotlight.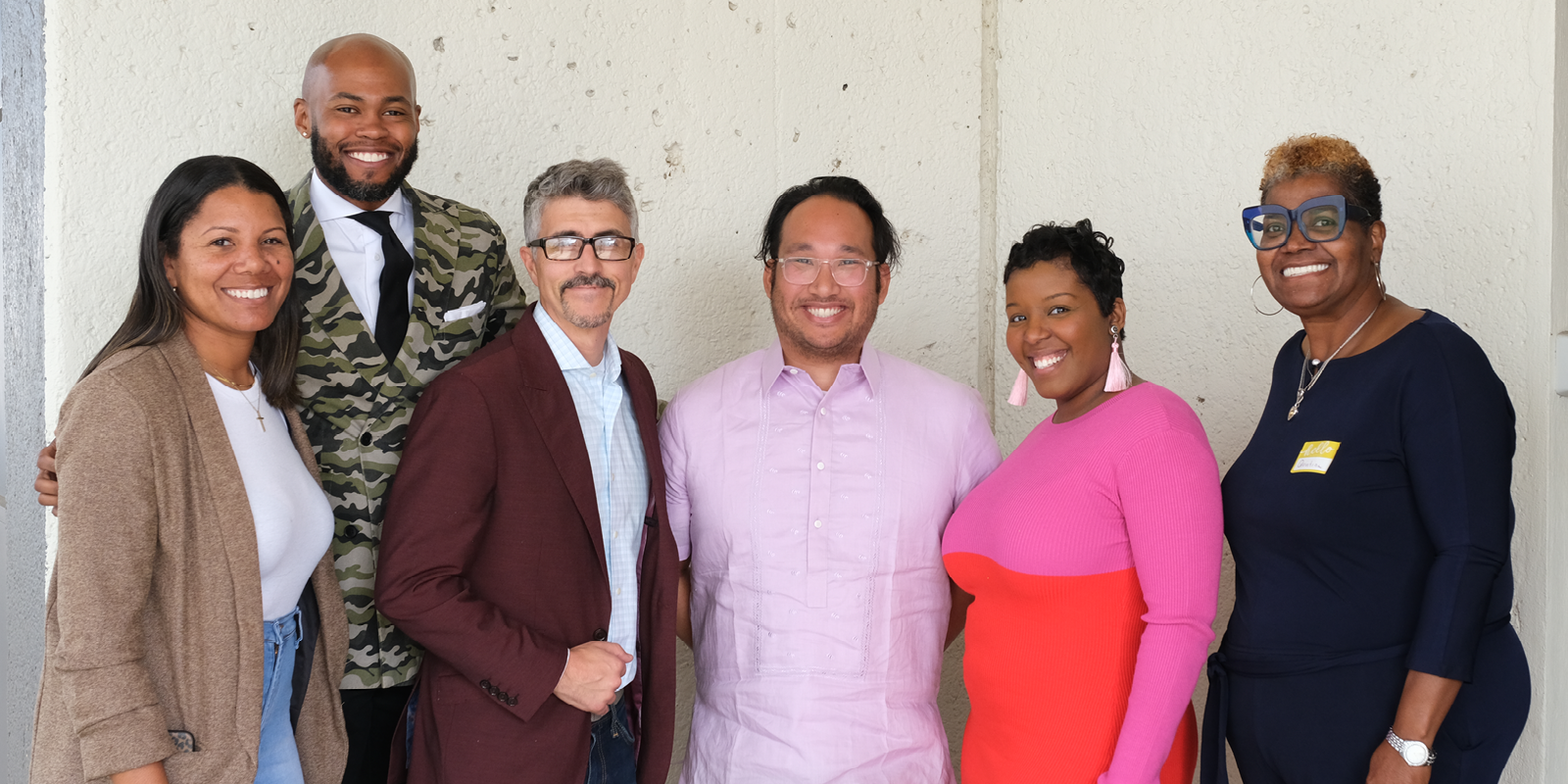 Ministry of Consistency
Corner to Corner is a relational ministry. We intentionally build our relationships on a foundation of love and trust. This is initially made possible through the Ministry of Consistency: the simple idea that if we show up for one another, and keep showing up, then we can truly begin to "love one another" (see for example Jesus' teaching on this in John 13:34). The ministry of consistency means that we walk in those relationships for years, partnering together to both give and receive. We pursue each other in loving relationship, committing to life's daily hardships and victories together. The ministry of consistency is the foundation of #ConnectInvestGrow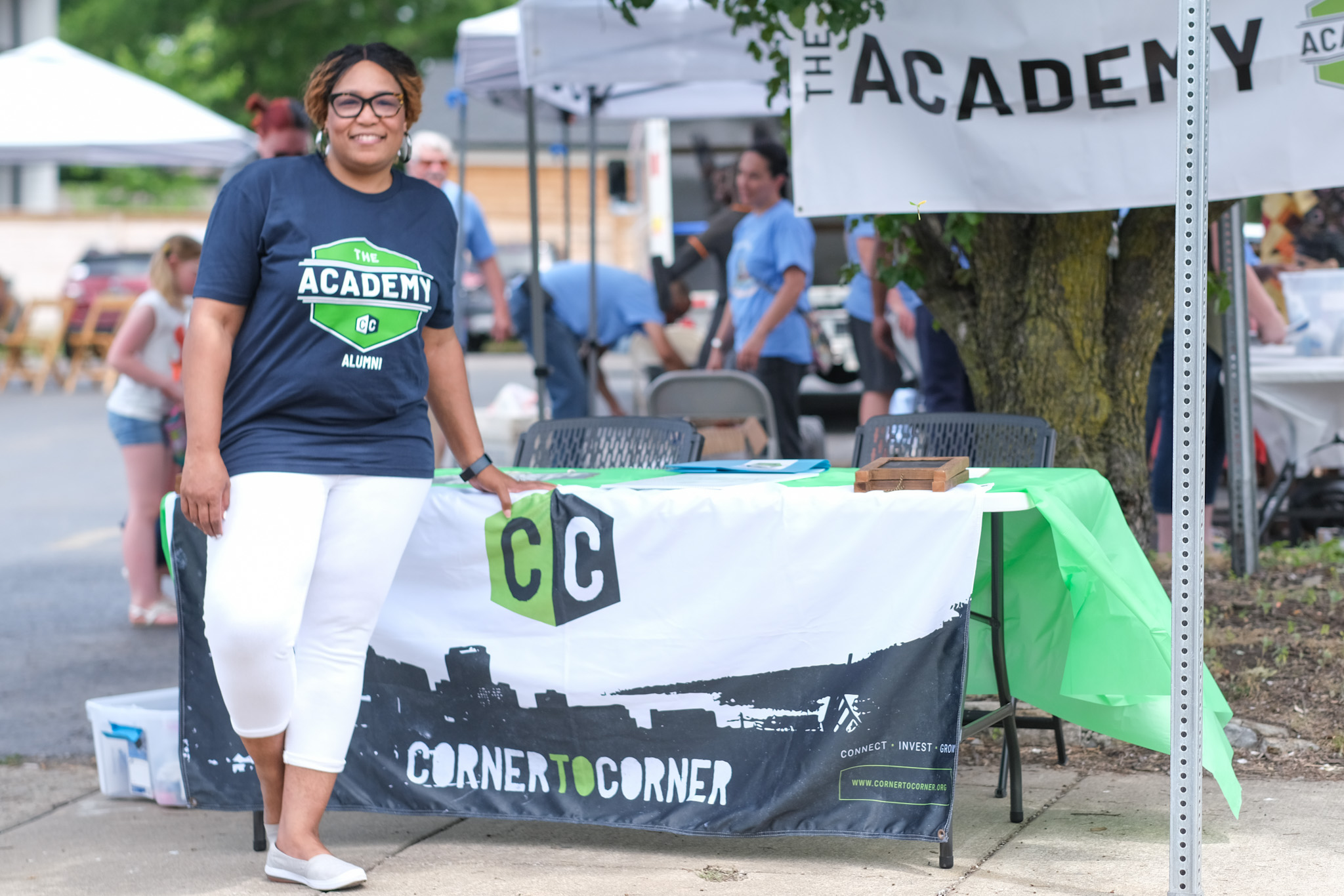 Economic Development
Here at Corner to Corner, working toward equitable economic development is one of our key goals.  We believe that, as Christians, we are called to extend justice to our neighbors including creating opportunities for economic growth.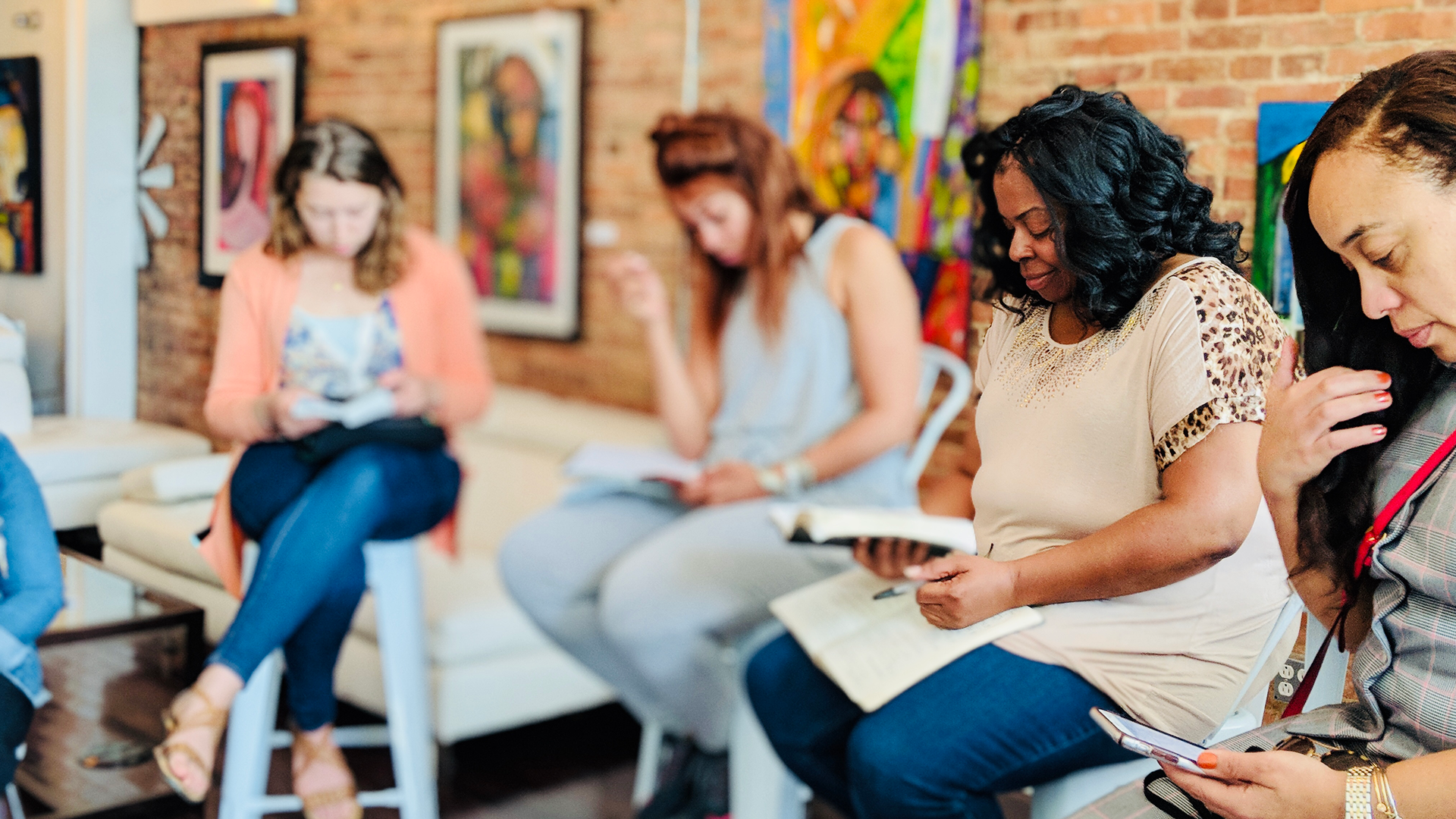 Racial Justice
As an organization, Corner to Corner firmly believes that #BlackLivesMatter and that all people are created equal in the image of God (Imago Dei). We reject the ways that some Christians have historically used Scripture* to oppress and abuse our Black brothers and sisters. We lament the overt and covert ways in which some of America's Christian Churches have been complicit in upholding systemic racism. We actively seek to be an organization that denies white supremacy and practices antiracism.
Jesus cared for both the physical lives and souls of those he loved. We believe that his love today should be displayed in word and deed. The Academy and Script to Screen are two programs that intentionally tackle the disparity in Economics and Education within Nashville.
*Another example is the rebirth of the KKK after The Birth of a Nation film. On Thanksgiving Day in 1915, a former Methodist circuit-rider assembled a group of white men to hold a ceremony. They ascended to the top of Stone Mountain, and in a ritual taken from Scotch-Irish lore, they burned a cross. They also constructed an altar of stone and placed on it an American flag and a Bible opened to Romans 12, a chapter that states, among other things, "be devoted to one another in love." The KKK interspersed Christianity with racism to create a nationalistic form of religion that excluded all but American-born, Protestant white men and women. – Jemar Tisby