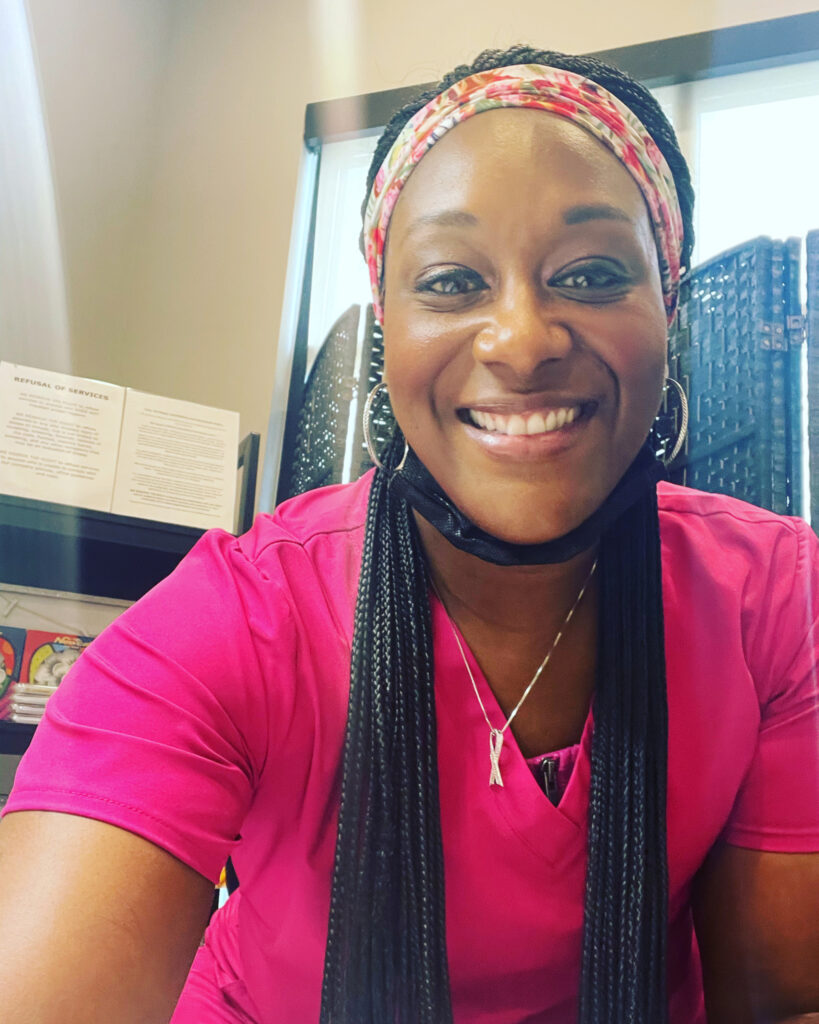 Tawana Mitchhart loves to have a plan. After working for Marriott and Southwest for years, she decided she wanted to start her own business. She attended esthetician school, got licensed, and opened her own practice in 2020, even with the hardships of the pandemic.
But God had a different plan for her. After just 2 months of running her own business, Tawana was diagnosed with triple-negative breast cancer in December 2020. She was forced to close her esthetician business as she fought against this extremely rare form of breast cancer, undergoing chemo and radiation throughout 2021. After feeling stuck at home and wanting to get back out there, Tawana found Corner to Corner on social media, and more specifically, she found Adrienne Bowling.
"I saw you featuring Adrienne's story and I felt motivated. I wanted to follow in her footsteps and become a notary, too." So Tawana got a new plan: enroll in The Academy, become a notary, and make some money. When she walked into class on the first day to meet her fellow entrepreneurs and facilitators, she was shocked to see Adrienne herself up front. "I just randomly picked this class to attend, without knowing that Adrienne was going to be my facilitator!" Tawana was thrilled to be learning about the notary business from the person who had sparked her interest in the first place. 
But as she sat down to listen, God changed up her plans once again. Adrienne, and her co-facilitator Jelly, welcomed Tawana and her peers to The Academy and got right down to business. "They were so encouraging, telling us to tap into our passions, asking us if our business ideas were what we truly wanted to do. And on that first day of class, I went in with the idea of becoming a notary and walked out with the inspiration for my nonprofit, The Pinky Mobile Skin Coach."
For the next nine weeks, Tawana pursued that passion and brought The Pinky Mobile Skin Coach to life. "Our mission is to literally meet people where they are in their cancer journey. After my cancer diagnosis, I went through aggressive breast cancer treatment – chemo, meds, radiation. I noticed the radiation was tearing my skin to shreds and discoloring it. As a cancer patient with complications like that happening often, we have to continuously get up and go to the radiologist, and go to the doctor for even more prescriptions.
I was just over it, it's exhausting.
So one day, after treatments, I looked up and asked 'God, what do you want me to do?' Because I was ready to go back to work and open up my esthetician shop again. Well I woke up one day, and I knew it was nothing but God, He told me, 'You're not supposed to go back to work and charge people, you're supposed to help people.'"
And that's exactly what The Pinky Mobile Skin Coach has done. They provide free skin care, facials, products, and cancer coaching to people in active cancer treatment, meeting them where they are, in their homes, or at vendor events. "I deal with the aftermath of what you're going through. They may want a facial or skin treatment, or maybe they just need to talk with someone. And the good part of this is that I've been in the trenches where those people are.
The doctors treat you, but now you need somebody, one-on-one, who knows exactly what you're going through. I want to be that person, who knows where they are physically, mentally, and spiritually. We have cancer navigators, and they provide wonderful services, but they have so many people they need to care for. This is a one-on-one, unique, intimate experience, just myself and the client I'm with. They don't feel like just a service or just a number."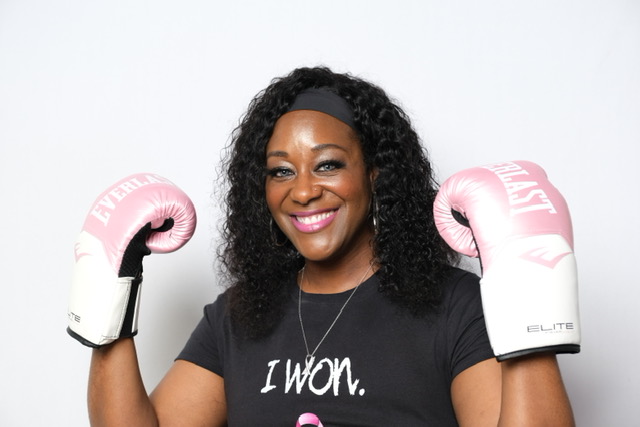 Recently, Tawana's nonprofit got some much-deserved spotlight. The Pinky Mobile Skin Coach was featured on News Channel 5, in multiple states. Since then, she's had a handful of women from other states reach out only to realize her services are only in Nashville… for now.
"I'm trying to network with other estheticians in those states to get free facials for those cancer patients there. I want to take this all over the world! We're currently working on getting a camper vehicle and converting it into a mobile skincare unit." And Tawana won't stop there – she has BIG plans now, big dreams, and passions to bring this service to every cancer patient who needs it.
"I don't want it to stop just at skincare. I want to offer therapeutic massages, nail services, barber appointments, wigs; a whole network of individuals who come together to support and lift up cancer patients."
"This is the mission God gave me."
Tawana not only found her passion for her nonprofit through The Academy; She also found a network of supportive Black women entrepreneurs to tap into. "My favorite part about The Academy was the camaraderie and sisterhood. I grew up in a very tight-knit family, and never really had a group of girlfriends. But I found that support system at The Academy. And that's another thing Corner to Corner has helped me do. I was never the person to ask for help or reach out. I would struggle to do it on my own, but now I know I have this network of people I can reach out to for help if I can't do this on my own. And I'm grateful to Corner to Corner for that."
Tawana and her class still have a group chat going where they ask questions, offer advice, and lend support whenever it's needed. They go to each others' events, spread the word about their businesses, and are always there to cheer each other on.
"I would suggest Corner to Corner 10 times over because it's not just about helping you grow your business – they help you with so many other aspects of your life, it's so much more."
Her advice to our incoming cohort of Academy students?
"Corner to Corner is going to do everything it needs to do in your business life and then some."
"Leave what you think you know on the table and give it a chance. We go in with all these preconceptions about what other people have taught us or what we've come up with in our own minds. You need to shake that off and allow God, the facilitators, and these other individuals to pour into you. Take that wall down and shed the negative things you came in with. If you do that, Corner to Corner is going to do everything it needs to do in your business life and then some."
Make sure to keep an eye out for The Pinky Mobile Skin Coach on social media, and stay tuned for Tawana's special feature on News Channel 4 in October in honor of Breast Cancer Awareness month! If you'd like to learn more about The Pinky Mobily Skin Coach, follow her on Instagram @Pinky_MobileSkinCoach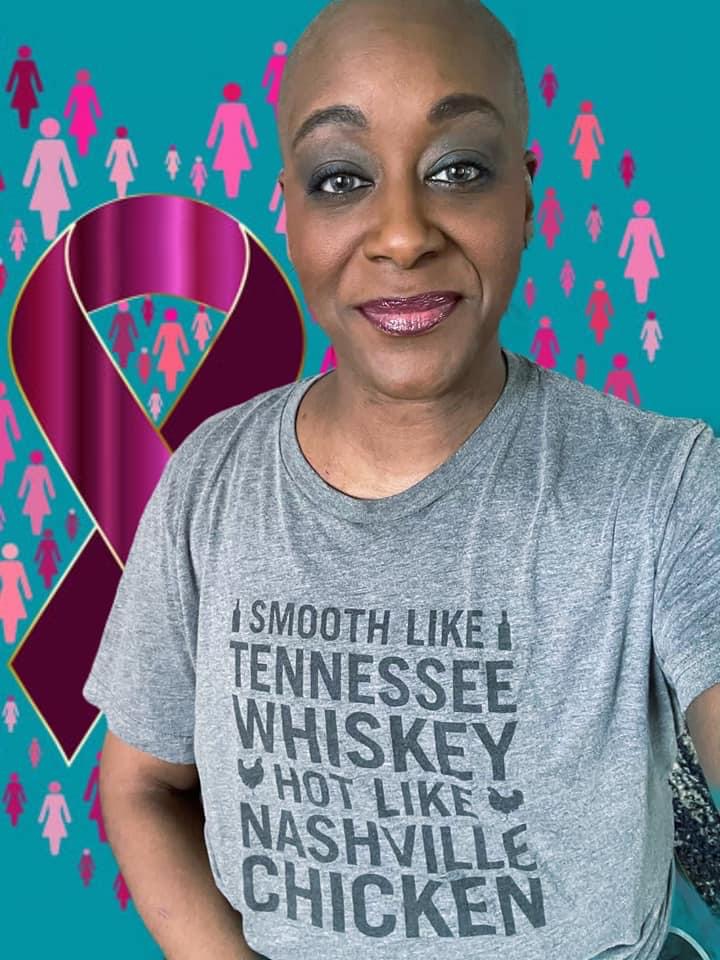 Follow Tawana's story