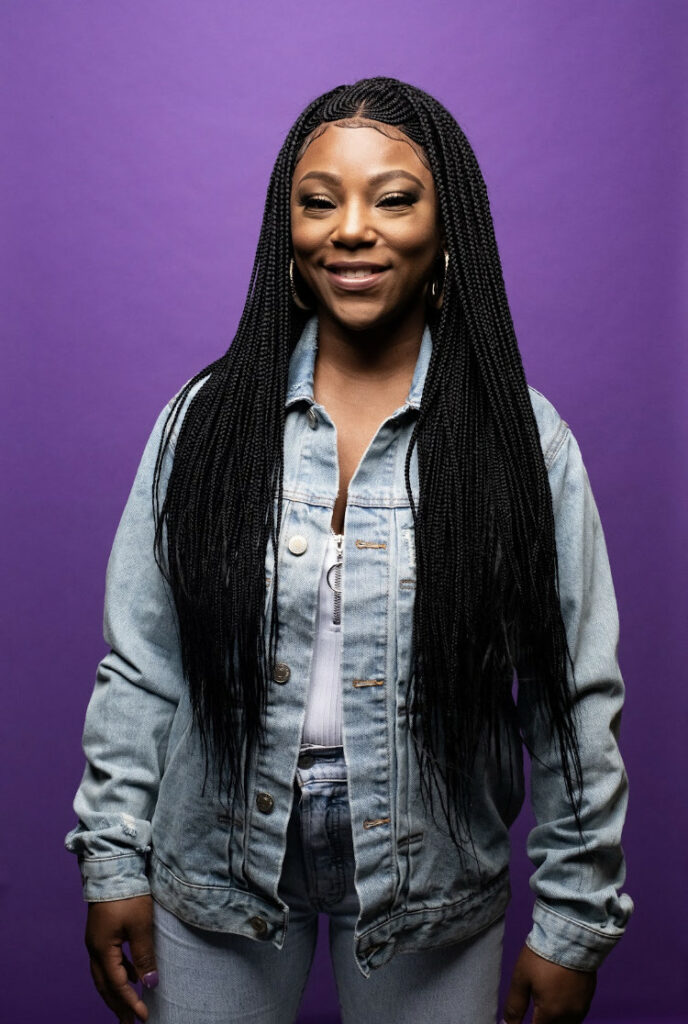 Academy Alumna Turned Surprise Volunteer!
Atiya Smith's journey to becoming a Corner to Corner volunteer is unique and so authentic – just like her – which is why we love it so much!
Atiya is the first entrepreneur in her family, and she graduated from The Academy in the spring of 2017 to start Atiya Etc., which is a one-stop party shop. She also offers party consulting and day-of coordination services, which is why we reached out to her for our Academy Graduation event in the fall of 2021.
Since Atiya graduated, she has been balancing a full-time career while also running her business in her spare time. But when Covid-19 hit, she decided to quit her 16-year phlebotomist career and start doing Atiya Etc. full-time. "So when Corner to Corner called to hire me for graduation, I was super excited." Atiya came on as our day-of coordinator to help the event run smoothly, which it did! At the end of the event, though, she did something unexpected!
"It took me by surprise to learn how much money the Academy Alumni businesses were putting back into the community." In 2021 alone, our Academy Alumni were responsible for putting $13 million back into the neighborhood economy here in Nashville. In 2022, we're aiming for $15-18 million!!
"That was very overwhelming and emotional to learn and to see that all of these people had stepped out on faith was amazing. Hearing each of the pitch contestants' stories, one after the other, knowing what made them go full-force with their business was inspiring!"
At the end of the night, Atiya refused to take payment for her work. She wanted us to rip up the check! For her, using her passions and skills to serve the community as a volunteer was a source of joy. Now, of course, we sent a gift basket (with a gift card to Coneheads!) to say thank you!
Atiya, and so many others, are the volunteer heartbeat that keeps this community going with skill, passion, and joy. And if you need any type of party planning help, Atiya Etc. is the business to call!
Get in touch with Atiya for your next event!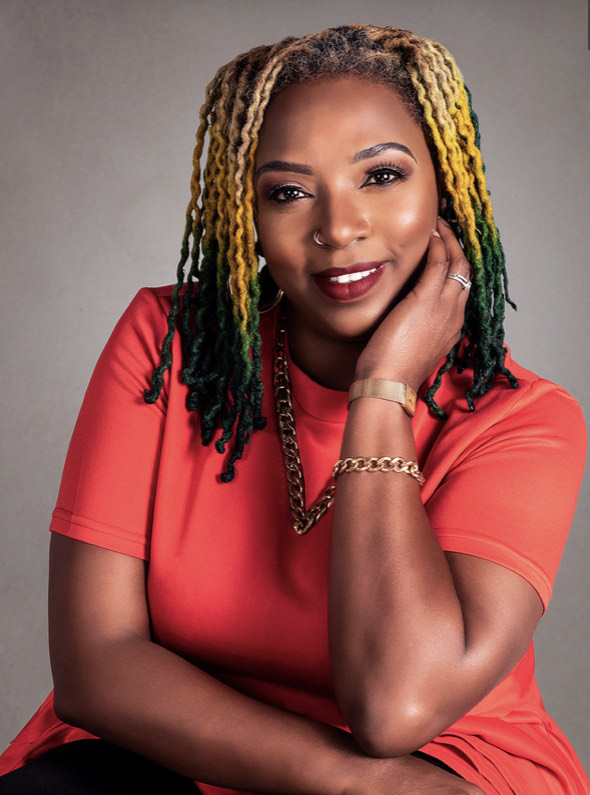 How an Elevator Pitch Can Get You Published
Denise Knowles wears many hats: wife, mother, grandmother (known as Hunny), medical case manager for Street Works, roller-skater, published author, Empowerment Speaker, relationship coach, entrepreneur, founder of The D.U.E Over Coach, and Academy Alumna.
Denise was a part of our first "pandemic cohort" of The Academy in 2020. To keep our community safe, we transitioned our program to be 100% virtual via Zoom for the first time ever.
"Me and the world alike had to adjust to a different way of learning, communicating, and definitely a different way of living. I was amazed that [Corner to Corner] cared enough and was innovative enough to create a means to service its clientele, especially in times like we faced. My instructors (Carlos Partee and Honey Simmons) went above and beyond to create a space as close to normal as possible. "
Even though The Academy looked a bit different, we still focused on the same values and taught the same curriculum. One of the key factors of our 10-week entrepreneurial program is keeping it community-led. Carlos and Honey are Academy Alumni themselves, who continue to see impressive growth since graduating from our program.
"One thing that was very vital to my experience was being taught by people that once sat in the same seats as us. It was an assurance that they understood and had compassion for the endeavors we were embarking on. It created a safety net that we were not alone."
Even with that support, though, Denise encountered obstacles. She's a people person, and the isolation brought on by the pandemic was extremely tough for her. On top of that, she's not "at the top of the game in technology", so learning a new skill while simultaneously learning all about entrepreneurship was a lot to take in.
But she persevered and graduated from The Academy in the fall of 2020!
As an author and speaker, Denise learned a lot about the power of words, and how she could use that power to further her entrepreneurial journey.
"People remember experiences, not just words spoken, but how the words make them feel. Creating an experience is what stays with them. My favorite thing is being authentic in all I write and speak, not trying to be like the next person but being who I am best at being which is unapologetically me."
The #1 thing she learned from The Academy is an evergreen practice: "When it comes to your business, always be ready to share what you do in an elevator pitch. Being able to paint a picture in a short amount of time opens the door to networking and building relationships."
And Denise would know! Back in 2014, she met professional speaker Mark Wiggins. During that short encounter, she said he would become her own speech coach one day. In 2020, right after she graduated from The Academy, that intention became a reality!
On top of that, in early 2021 Mark launched his brand new magazine Off the Bench and asked Denise to be a contributor. "I was one of the featured writers selected [for the magazine], and my book, Love Roll Lifetime, was also showcased in one of the first issues. Mr. Wiggins has provided me with so many opportunities to be on his platform on an international level – these are not opportunities that are granted every day!"
After her feature in the 2021 launch, Denise has continued to be featured in Off the Bench, including a summer partnership that featured her writing in July, August, and September 2022 issues.
You can read her work by subscribing here.
After overcoming the hardships of 2020, it brings us so much joy to see entrepreneurs like Denise achieving success and seeing continual growth in their businesses!
Follow Denise's story
Instagram (@The_DUEOver_Coach)