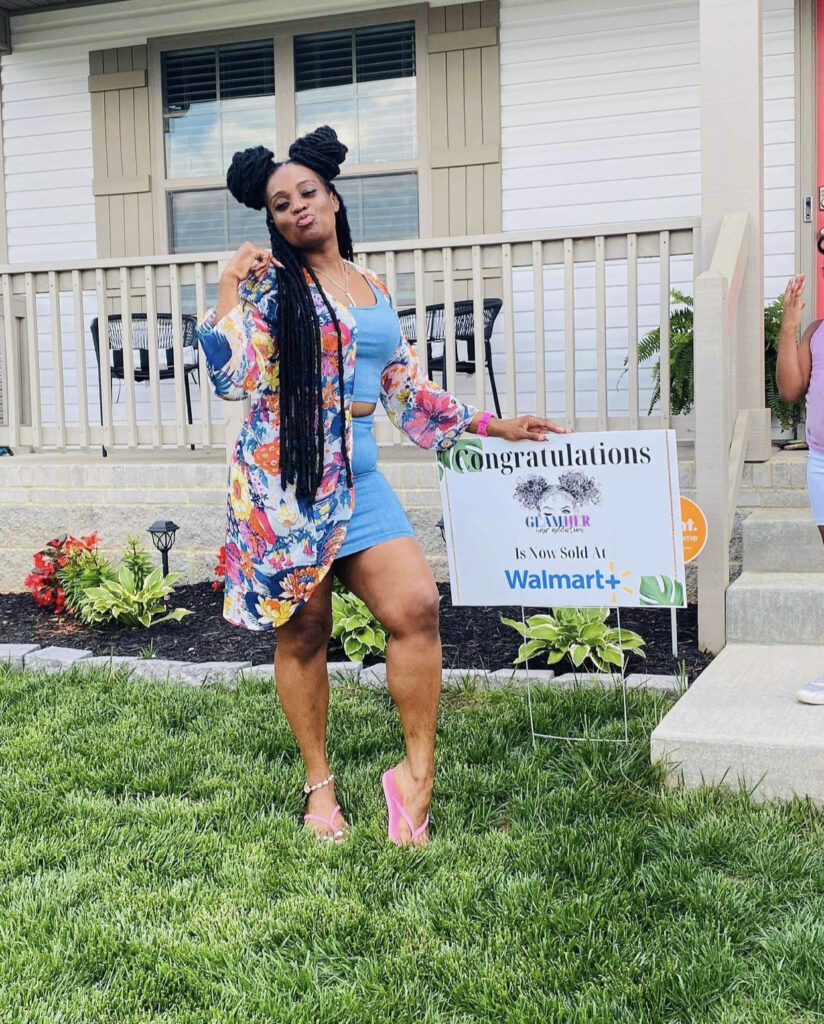 Ja'Quesa Hayes-Finney
GLAMHER HAIR ADDICTION
We recently had an Academy Alumna reach a HUGE career milestone that we were all so excited to celebrate!
Ja'Quesa Hayes-Finney began her journey when her daughter began showing signs of eczema on her scalp, which caused hair loss. Doctors wanted to prescribe steroids, which could potentially lead to even more hair loss down the line, but Ja'Quesa was determined to find a more natural, longer-lasting solution for her daughter. From this quest, GlamHER Hair Addiction was born in 2019. This all-natural hair care line focuses on helping women of color with hair loss and moisture retention and uses products like aloe vera and natural oils for a healthier scalp.
In June of 2021, GlamHER Hair Addiction products became available in Walmart! You can find the Deep In Her Conditioner and the Leave-In Her Daily Glam detangler online, and check out her website for ALL the raving testimonials about these products!
To support our incredible Academy Alumni as their businesses expand and grow, please consider becoming a monthly or one-time donor. Invest in our neighbors.
Follow Ja'Quesa's story
GlamHERHairAddiction.com
Facebook
Instagram (@GlamHerHairAddiction)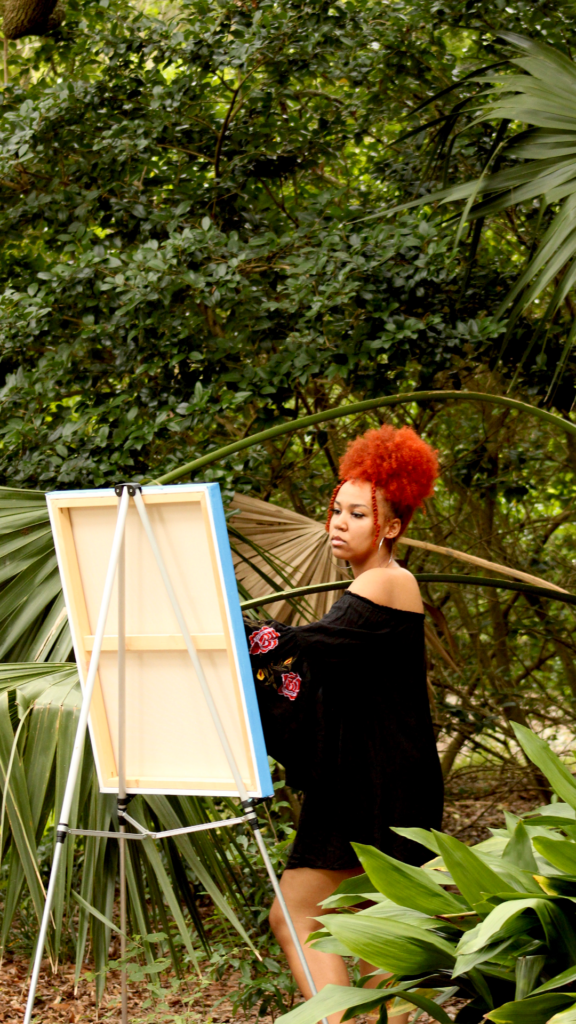 Micheala Angelena
DRAWNLOVELY
Micheala Angelena, the founder of DrawnLovely is an entrepreneur and a visual artist who currently loves to work with acrylic paints. After graduating from college with a degree in business, she enrolled in The Academy.
"It took a lot of the concepts I learned as a Business major and helped me actually apply them to my business."
In 2019, she put on her first solo art show titled Beauty Supply. She created art pieces that represented everyday beauty items and paired that with highlighting Black-owned beauty shops across the country. The cumulation of this resulted in the Beauty Supply art show.
"Projects like this are extremely important to me because I believe that in a world that tries to shrink and shame us, we should celebrate our beauty, creativity, and ingenuity. That's why it was so important for me to contact these stores and share them with anyone I could reach. Their feedback and appreciation are what encouraged me to continue these themes throughout my work. I definitely plan to do similar projects on a bigger scale in the future."
More recently, she has launched her first-ever online print shop! Throughout college, she would sell her artwork to friends to help support herself. Once she started to see her artwork decorating dorm rooms, though, she realized she wanted to share her creations with others, and make her art more accessible. As a result, DrawnLovely.com was born, and she's even added clothing merchandise, too!
"It's amazing to see all of the places my art has shipped to. Working on new ideas and getting feedback from my collectors has shown me that I really enjoy creating outside of just painting. This year I launched my first t-shirt and hoodie. I loved every step of planning, from translating my paintings into apparel to designing custom packaging. It's really grown into so much more than your typical print shop."
To invest in young entrepreneurs like Micheala, consider becoming a one-time or recurring donor.
Follow Micheala's story