PUT BACK INTO THE NEIGHBORHOOD ECONOMY 
ACADEMY GRADUATES LAUNCHED INTO THE ECONOMIC MARKETPLACE 
HOURS OF STUDENTS IN SCRIPT TO SCREEN FALLING IN LOVE WITH READING THROUGH THEIR LOVE OF MOVIES 
NEIGHBORS CELEBRATING OUR ENTREPRENEURS AND YOUNG CREATORS AT LIVE EVENTS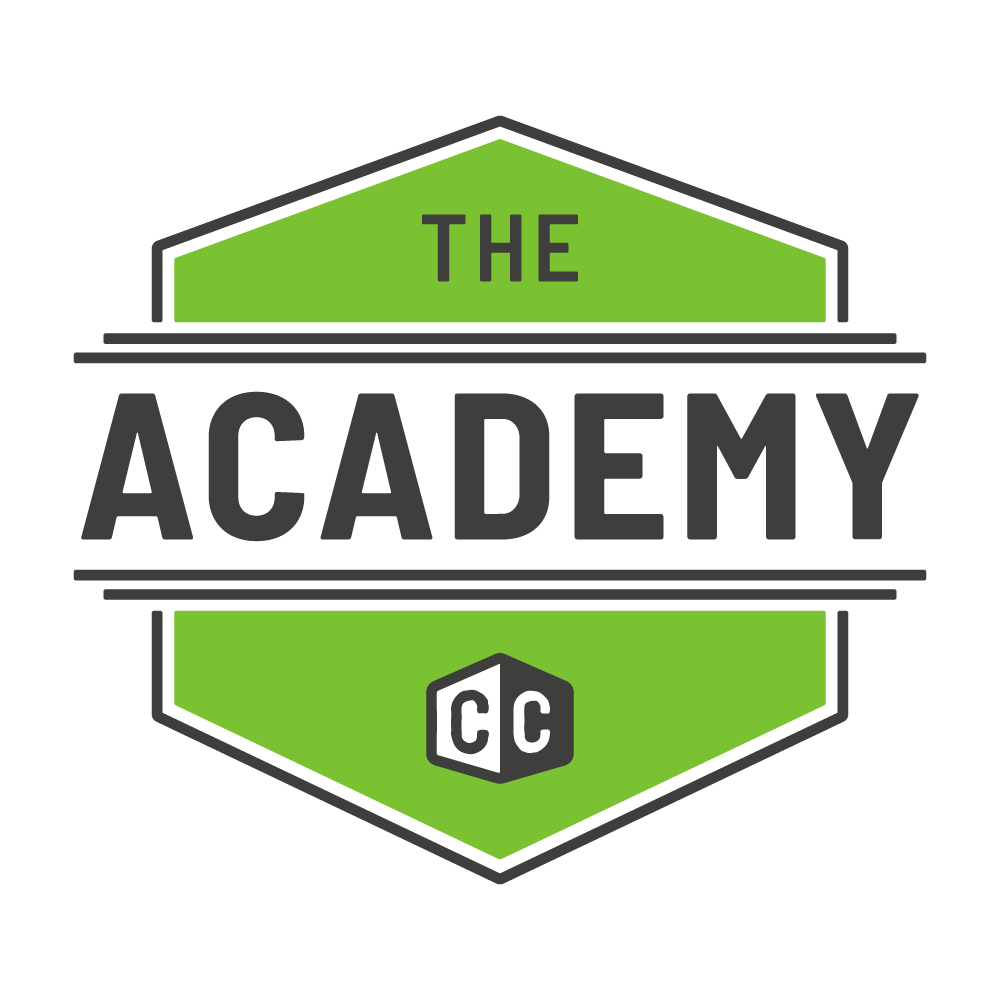 The Academy

The Academy is a 10-week program that equips community members with the skills they need to plan, start, and grow their own small businesses.
How It Works
Twice a year, neighbors sign up to take a 10-week course to learn business basics like e-commerce, digital marketing, and applying for an LLC. From entrepreneurs just getting their business idea off the ground, to established small business owners looking to grow, The Academy offers a chance for everyone to turn their business dreams into money-making realities.
These weekly classes are led by former graduates and local business leaders because keeping the program community-led is vital to our mission. We bring in local business owners and subject matter experts (like accountants and lawyers) to be guest speakers and expand our entrepreneurs' professional network.
After graduation, our Academy Amplified program offers Academy Alumni opportunities to continue learning about topics such as legal services, accounting, marketing, and more. We also offer a mentorship program for one-on-one advice, as well as our new pilot program, The Academy Invested (offering 1% interest loans).
The Details
The Academy is a 10-week program that equips community members with the knowledge, tools, and networks they need to thrive as business owners.
This program was created to support our neighbors' God-given passions, creativity, and drive, and to give underestimated entrepreneurs the right tools to turn their business dreams into money-making realities.
For families in historically low-income communities, small business creation is a vital, yet missing, piece of the economic picture. In 2022, the stability wage was $32.78/hour in Davidson County, which is often very challenging to obtain in Nashville. 
The Academy is designed to help neighbors create a sustainable economic engine for themselves, that benefits their families and their community and helps them achieve financial freedom.
In an effort to remove many of the typical barriers to entrepreneurial training, The Academy is offered in a variety of locations – all within walking distance of government housing projects. And back in 2020, we also started offering virtual classes. The program is intentionally kept affordable, with students only required to cover the cost of their curriculum workbook. Since its inception, The Academy has graduated over 800 Black entrepreneurs, each in various stages of small business ownership. And 88% of our Academy community is made up of Black women.
Learn more about our Academy Alumni
2022 Program Growth
We graduated 298 new entrepreneurs in 2022, and served nearly 700 of our Academy Alumni with creative and proven programming. 151 local leaders offered their time and expertise as guest speakers for our entrepreneurs, and 30 facilitators guided our students through the program.
We also had our biggest graduation party to date in November 2022, with over 1,000 neighbors joining us to celebrate! This year marks over 800 entrepreneurs graduating from The Academy since the fall of 2016.
In 2022 alone, our entrepreneurs were responsible for generating $21 million to put back into the neighborhood economy here in Nashville, according to most recently available SBA data.
CLASSROOM INSTRUCTIONAL HOURS
The Academy Amplified
The Academy Amplified goes further than helping entrepreneurs launch their businesses; it helps them flourish as business owners.
This second phase of continued investment in our entrepreneurs is so important because an integral part of our mission is to co-create economic growth with our neighbors. This program is multifaceted, offering Academy Alumni access to additional educational resources, mentorship opportunities, and our pilot loan program.
Whether our entrepreneurs want to dive deeper into e-commerce, video, or digital marketing, this program offers classes they can take advantage of.
One of our most popular is a Shopify class that outlines how to launch their business websites! 
We also offer Business to Business mentorship that creates deep connections and expands networking circles; Through our partnership with Bass, Berry & Sims, 8 of our alumni received pro bono legal work this year. Our Academy Amplified Program Director, Jaron Spicer, also hosts monthly Lunch and Learns with local business leaders that cover everything from Healthcare Insurance to Social Media Community.
Another aspect of our Academy Amplified programming is The Academy Invested, a small business loan program that grants 1% interest rate loans, which can be used to fund business-related expenses, like purchasing a laptop, applying for a specific license, and more. Only Academy Alumni can apply for this loan, which ranges from $250-$1,000. In addition to the financial support, we also pair our participating Academy Alumni with a financial mentor to guide them through the process. This program was created to support Academy Alumni and ensure they are able to confidently and knowledgeably request business loans from banks in the future.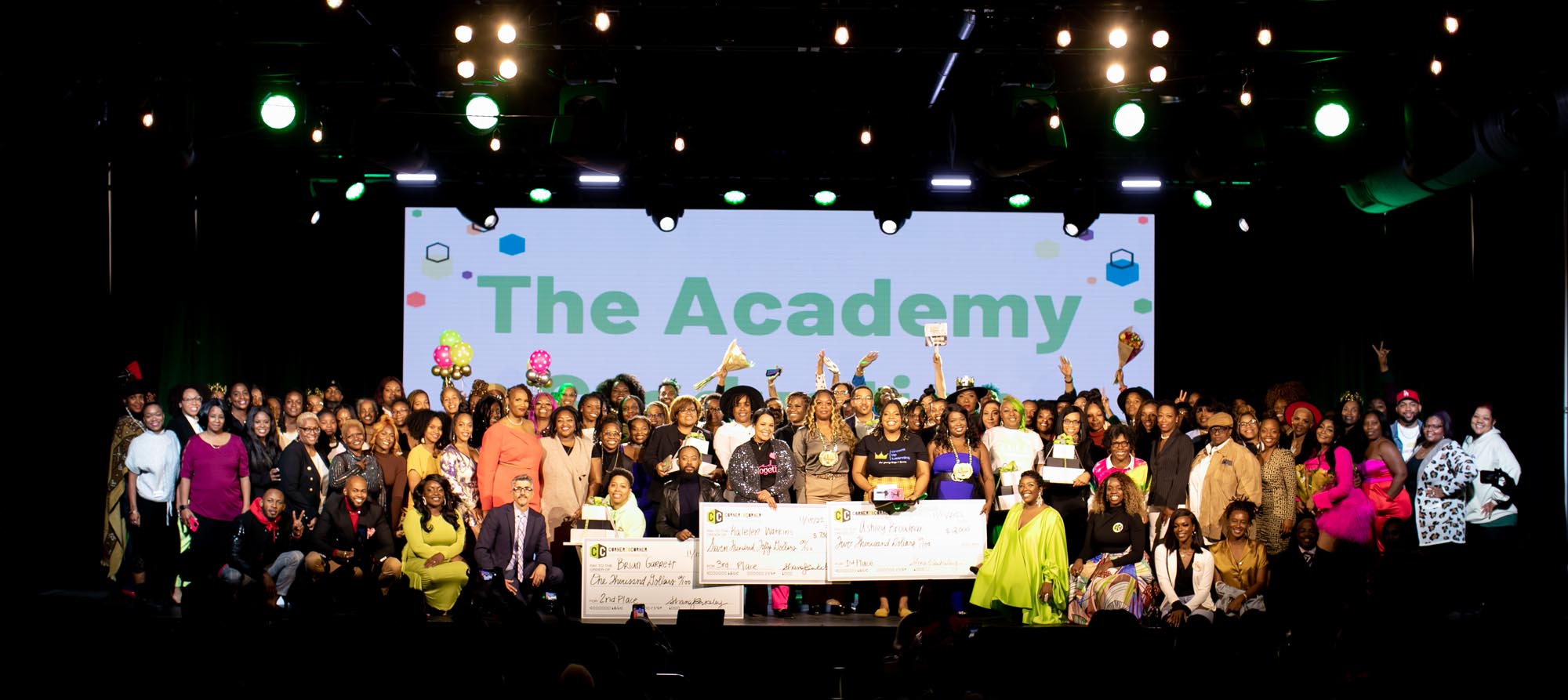 A Journey Alongside Corner to Corner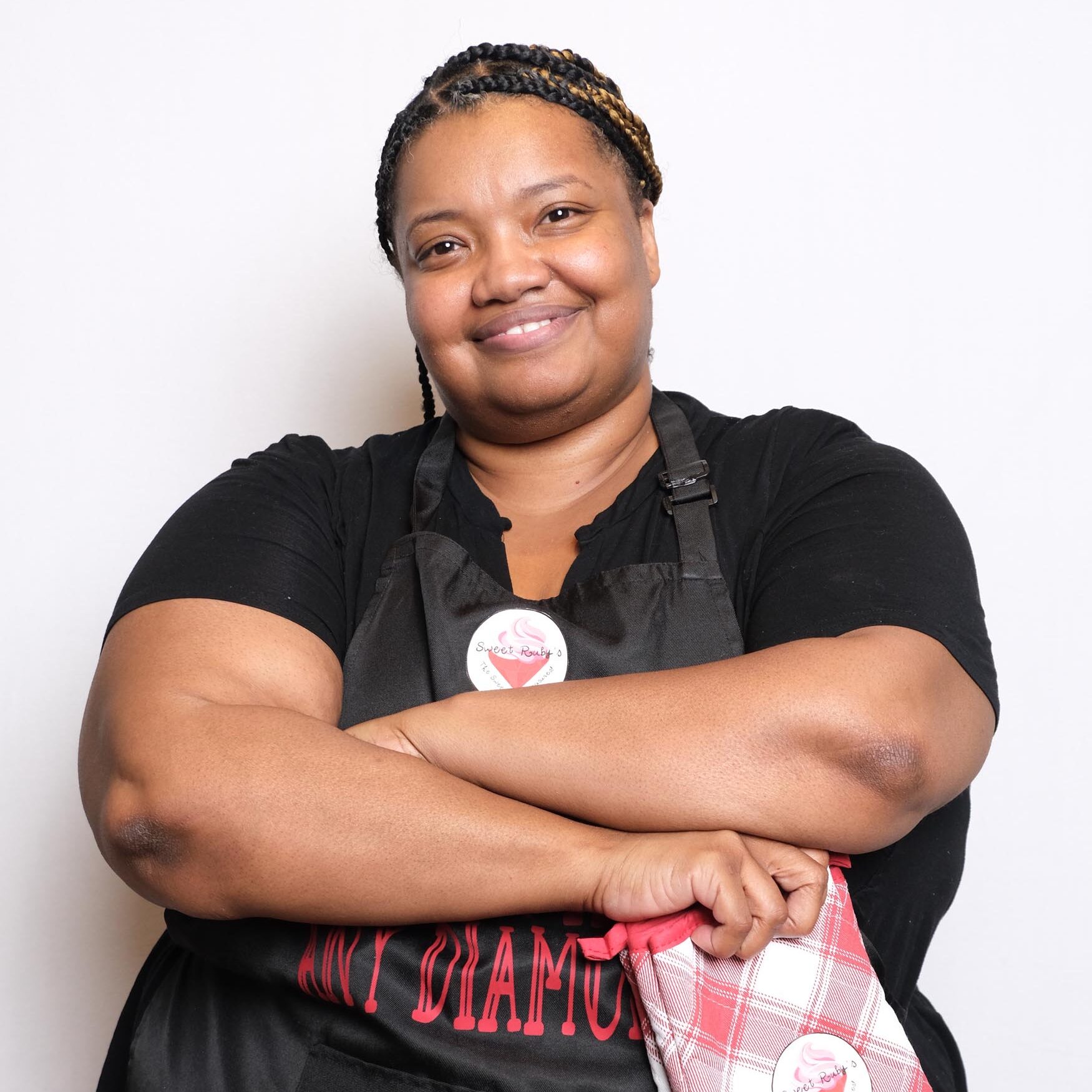 Three years ago, Chiquita Kirby-Green invested in herself and graduated from The Academy. Since then, she has experienced long-term success in her business, Sweet Ruby's, thanks to her passion and drive, taking advantage of everything that Corner to Corner offers along the way. 
She launched her e-commerce website through our Shopify class. 
"Without this website, I probably wouldn't be where I am now. My website works very well for me - organizes my reporting for my taxes, keeps track of my calendar, and everything else that comes with running a business."
She received a 1% loan through The Academy Invested. "I was one of the first recipients of the loan, actually, and I was able to pay it off early!"
Chiquita used her loan to invest in a shift for her business, away from custom cake orders and toward a new goal she's extra passionate about: beautifully packaged, brownie-based mail-order treats.
"When I applied for the loan, I wanted to be able to market myself really well. I'm so big on packaging and labeling, and I knew exactly the way I wanted it to look. So once I had all of that together, I had to figure out how to get funding for it, and Corner to Corner stepped right in!"
Now, her tasty treats are delivered in boxes packaged with intentionality and skill. "Opening up a Sweet Ruby's box is an experience!"
But she didn't stop there. Chiquita wanted to invest her own time and expertise back into the community, and she has now helped to lead 6 classes at The Academy. This year, she also joined the advisory board for The Academy Invested, reviewing all the applications for the 1% loan and helping coach applicants to shape their goals toward achievable success. 
"My favorite part of being involved in The Academy Invested is getting to see the success of our students in their business journey. I enjoy getting to give people the help that I needed. I can walk them through the steps to take in order to get this loan. And I love the fact that it's never a 'No', it's a, 'Not right now. Let's focus on this part of your business growth first.'"
Keeping all of our programs community-led is a key part of our mission. Time after time we see the amazing passions and positive outcomes that emerge when leaders like Chiquita lead.
2022 Program Growth
This year, we awarded $15,500 in Academy Invested loans to 16 of our Academy Alumni!
We also added Chiquita Kirby-Green to our Academy Invested Committee.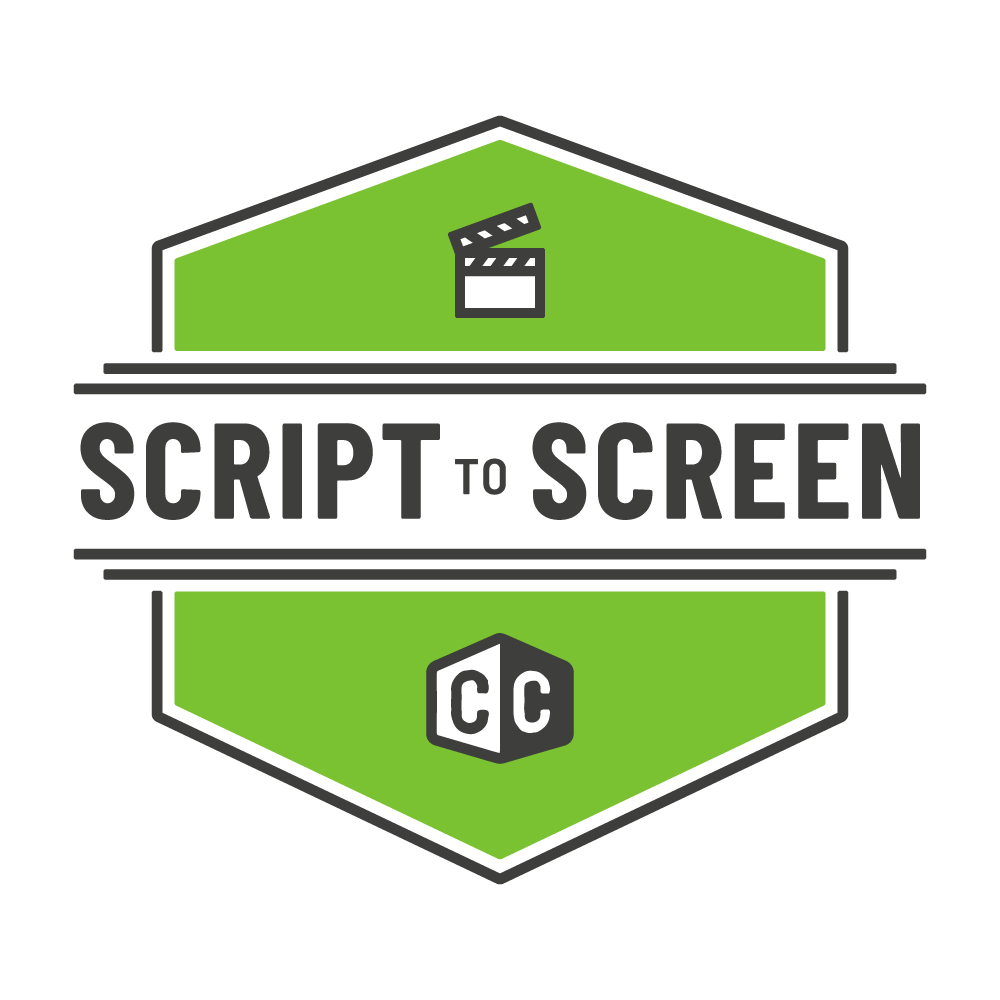 Script to Screen
Script to Screen is a creative after-school program that helps kids fall in love with reading through their love of movies.
How It Works
Right now, there is a literacy crisis here in Nashville, with 2/3 of our students not reading at grade level. Literacy is a key factor in predicting future earnings, with a solid proficient reader earning $23k/year on average more than peers not reading at a proficient level by the time they leave high school.
This isn't just an educational issue, it's an economic one, too.
Each semester at participating schools around Nashville, our Script to Screen program helps kids fall in love with reading through their love of movies. 
Our young creators watch a popular film while reading the script at the same time; Black Panther, Inside Out, and Spider-Man: Into The Spider-Verse are recent crowd favorites. 
They collaborate with their peers to create an entire movie – from plot points to dialogue and everything in between. We put cameras directly into the hands of our young creators, and they get time behind AND in front of the camera.
As they work together to write, act in, and film their own short films, students grow in confidence, both in themselves and in their ability to read!
Our professional production team edits the movies into the final products, and we showcase them at our Red Carpet Movie Premiere, where we celebrate the hard work of these passionate young creators and make them feel like movie stars!
The Details
Literacy is a key factor in predicting future economic outcomes (a kid's economic future starts with literacy). Right now, 2/3 of students in Nashville are not reading at grade level. This is what a literacy crisis looks like, and due to the "Covid slide", even more students are falling behind. Our creative, innovative after-school program works to combat the literacy crisis and bring joy to learning to love reading.
In pilot data from Vanderbilt University, our program boosted students' confidence in reading, and 55% of our young creators grew at least a full reading-grade level. Our Script to Screen program provides students with an additional 1,000+ classroom hours to explore their creativity and curiosity. In 2022, 134 students participated in Script to Screen and worked to create twelve unique and incredible new films.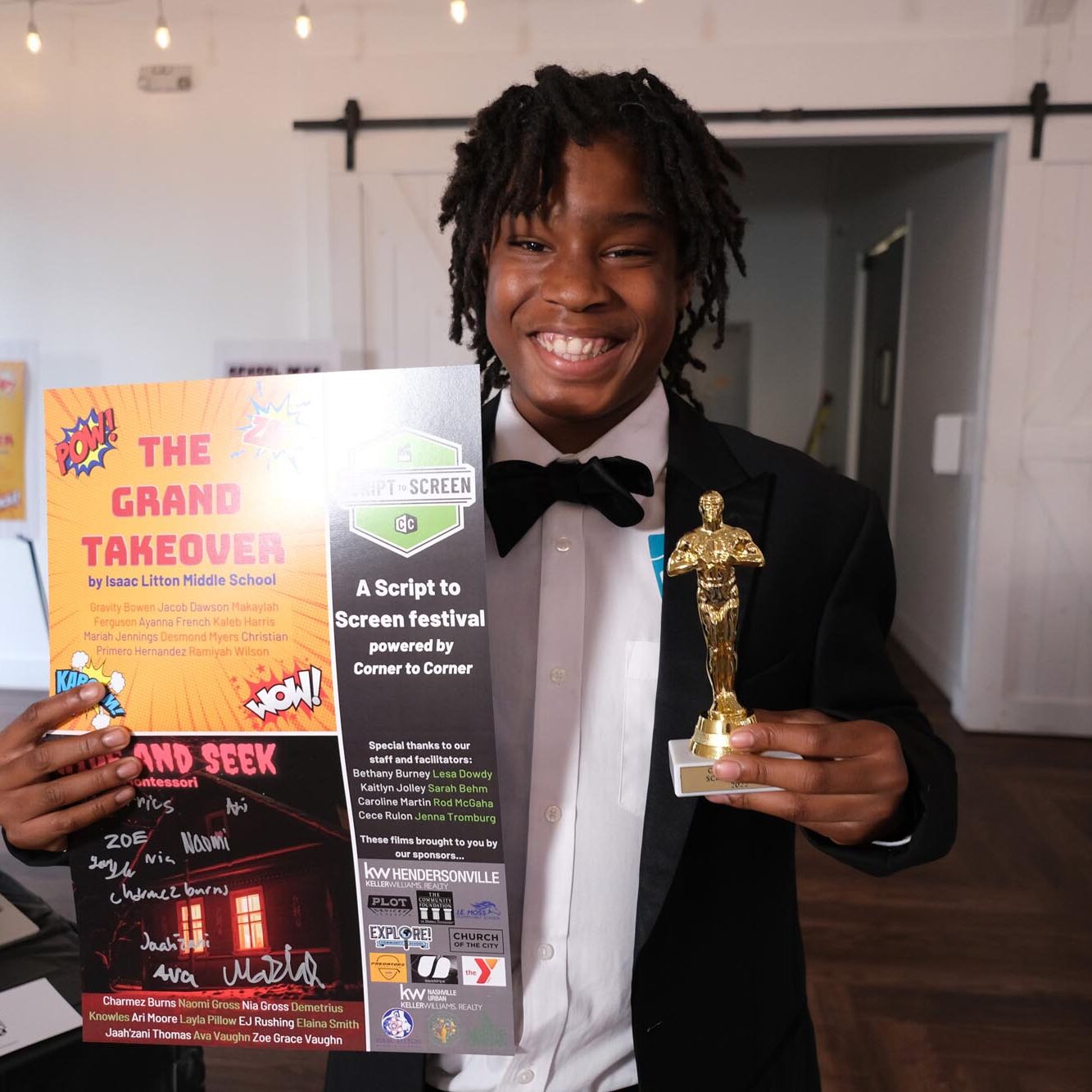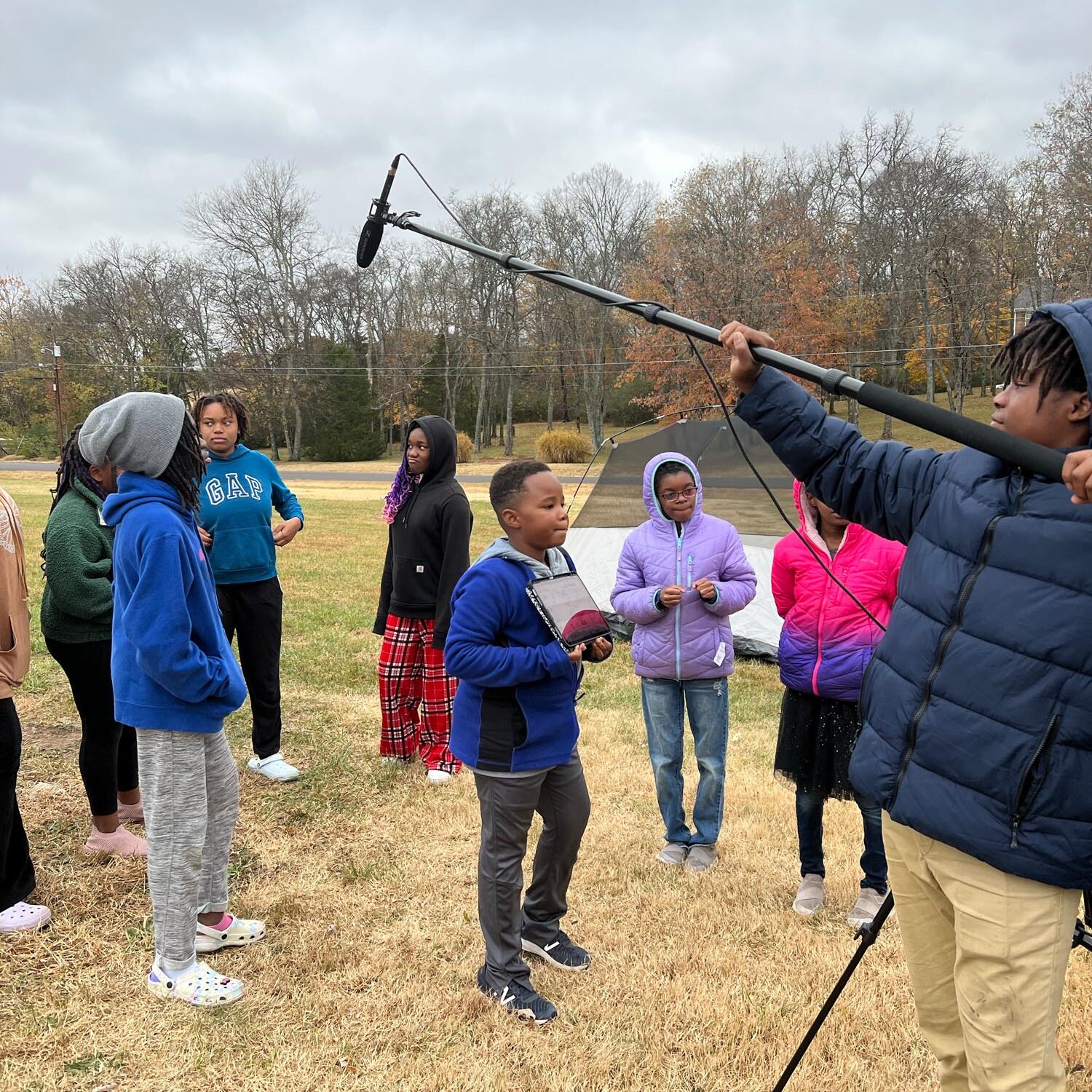 2022 Program Growth
Over the course of 2022, Script to Screen saw a 76% growth rate! 2021: 76 young creators, 8 sites, 8 films 2022: 134 young creators, 13 sites, 12 films
Both our spring and fall Red Carpet Premieres were the biggest we've ever had, with over 400 family and friends coming to celebrate our young creators over the last year! We also live-streamed our fall premiere for the first time!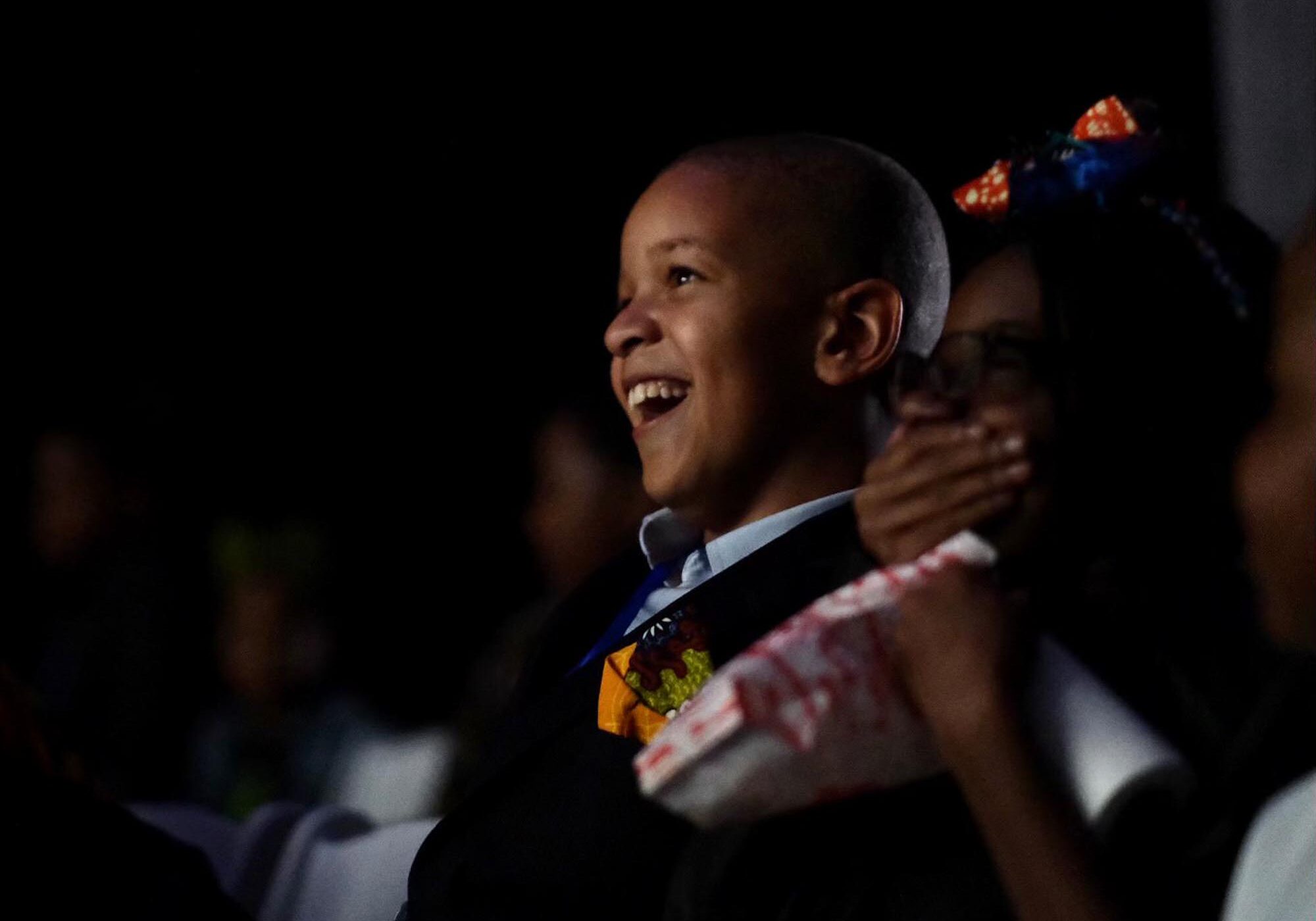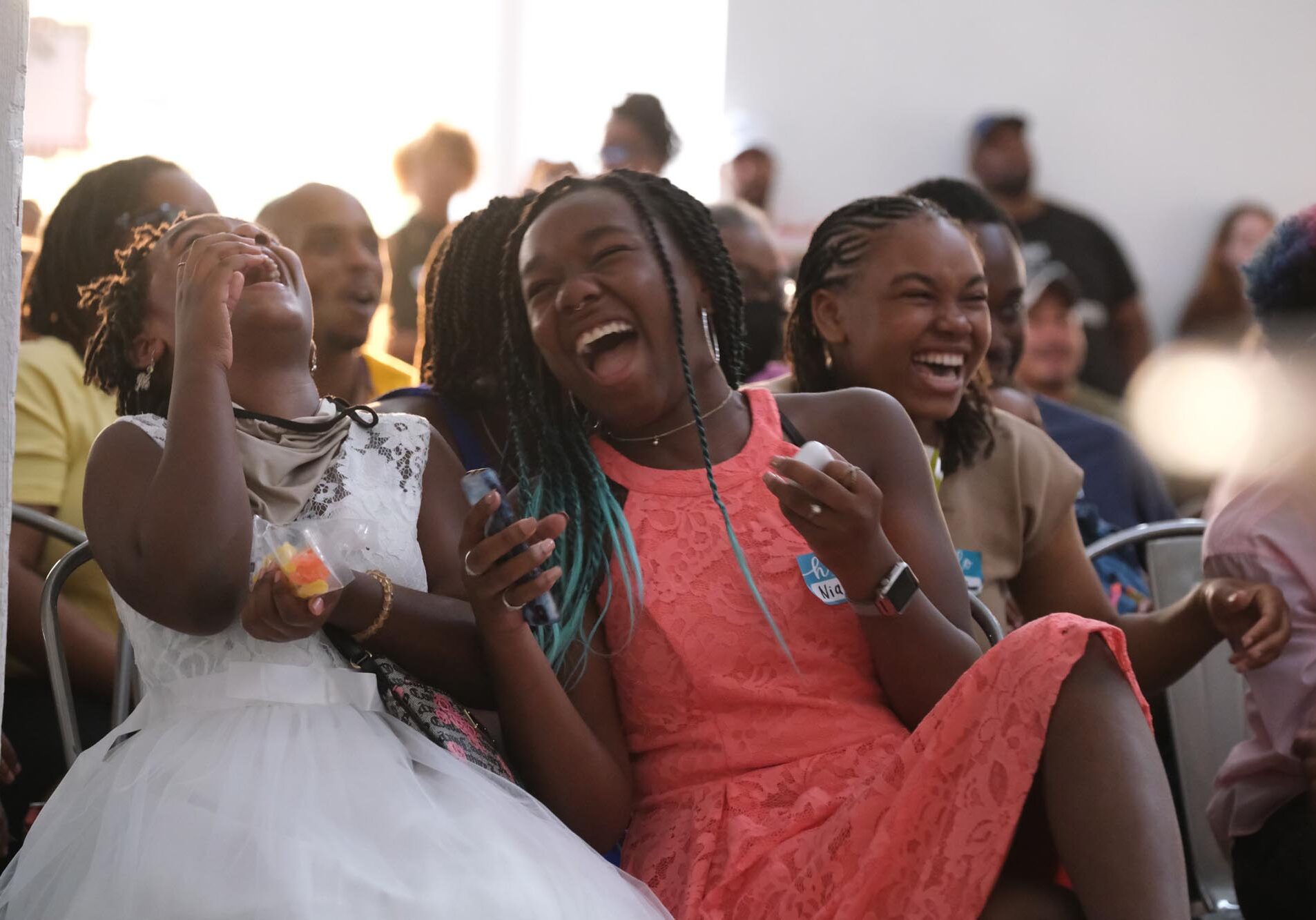 New School, New Passion!
This year, Kimberlee Lloyd's son, Memphis, started at a new school here in Nashville, Strive Elementary. He was quick to make friends in his classes and quick to learn about our after-school program, Script to Screen.
"When we saw that this program was an opportunity, we got super, super excited about it. When I told him, he was like, 'Oh man, that looks really cool!' So we immediately went to YouTube to watch previous videos that kids had made. And he loved it." Once he started at Script to Screen, Memphis shined! In addition to the new friends he'd already made in class, he was able to make even more friends across different grade levels during our after-school program. 
Kimberlee went in to help on the last day of filming, to see what all the buzz was about.
"Honestly, to watch the students collaborate together was incredible. Kids are amazing, and sometimes people don't give them enough credit. They're truly brilliant! And to see that Corner to Corner is sponsoring this kind of opportunity, for kids of all ages, it's amazing."
This program is all about lighting that creative spark in our students, helping them grow in confidence - in reading and social collaboration! To celebrate all of their hard work, we throw a Red Carpet Premiere celebration at the end of each cohort. This event is meant to make our students feel like superstars!
"The Red Carpet Premiere blew me away. It was incredible. Once we arrived he kind of stopped and looked around at everything and said, 'Oh man. This is SO cool!'
You made them feel like superstars walking their own red carpet! And he thought the free book in the swag bags was the icing on the cake, he loved that! It's really important to find the right book for Memphis, and the right one was in that swag box at The Red Carpet Premiere."
Helping our students connect with literature is the main mission of Script to Screen because Nashville is currently experiencing a literacy crisis. 2/3 of our students aren't reading at grade level, and our innovative, creative program is here to change that. 
Helping our students find that right book, that creative joy in literacy, is a win in our books!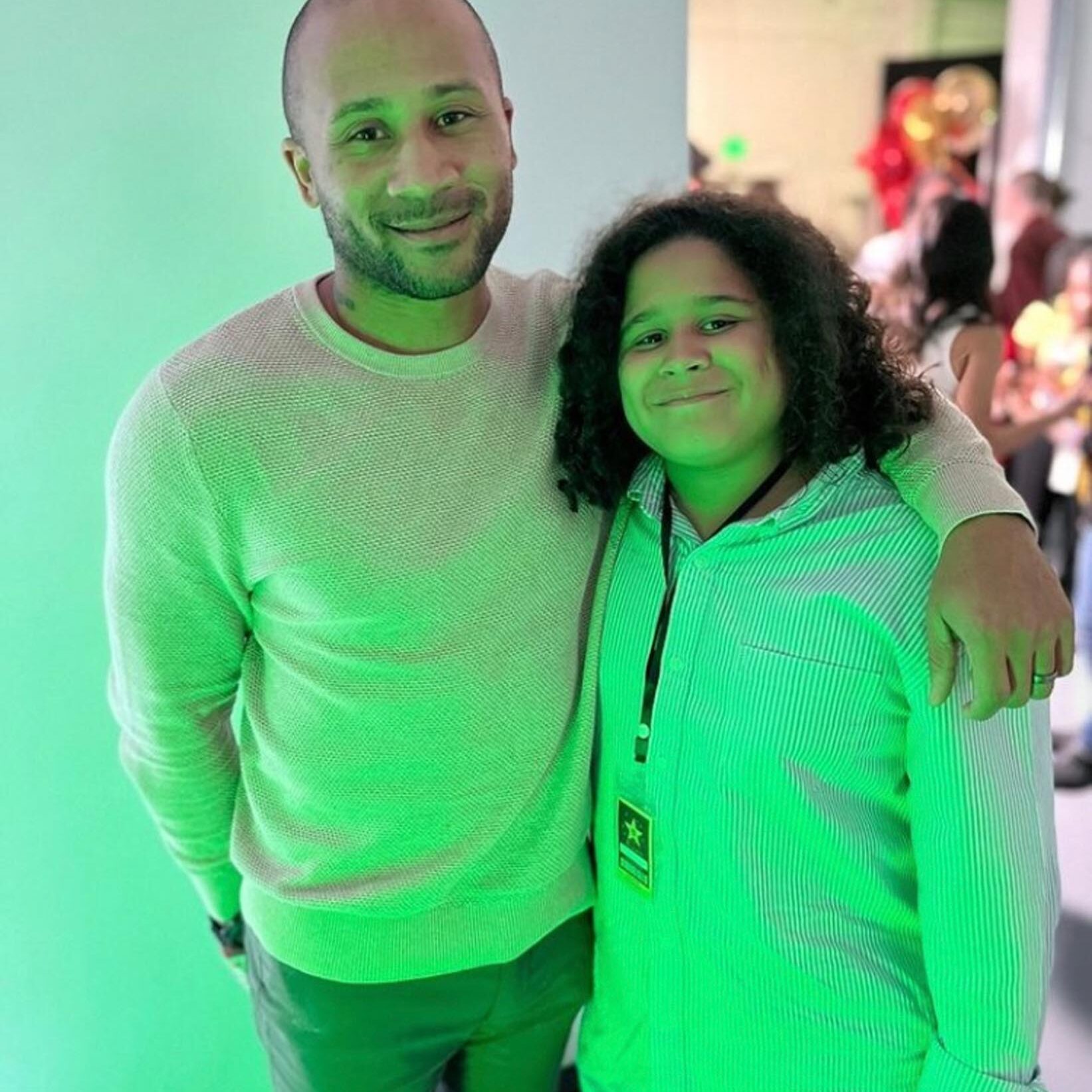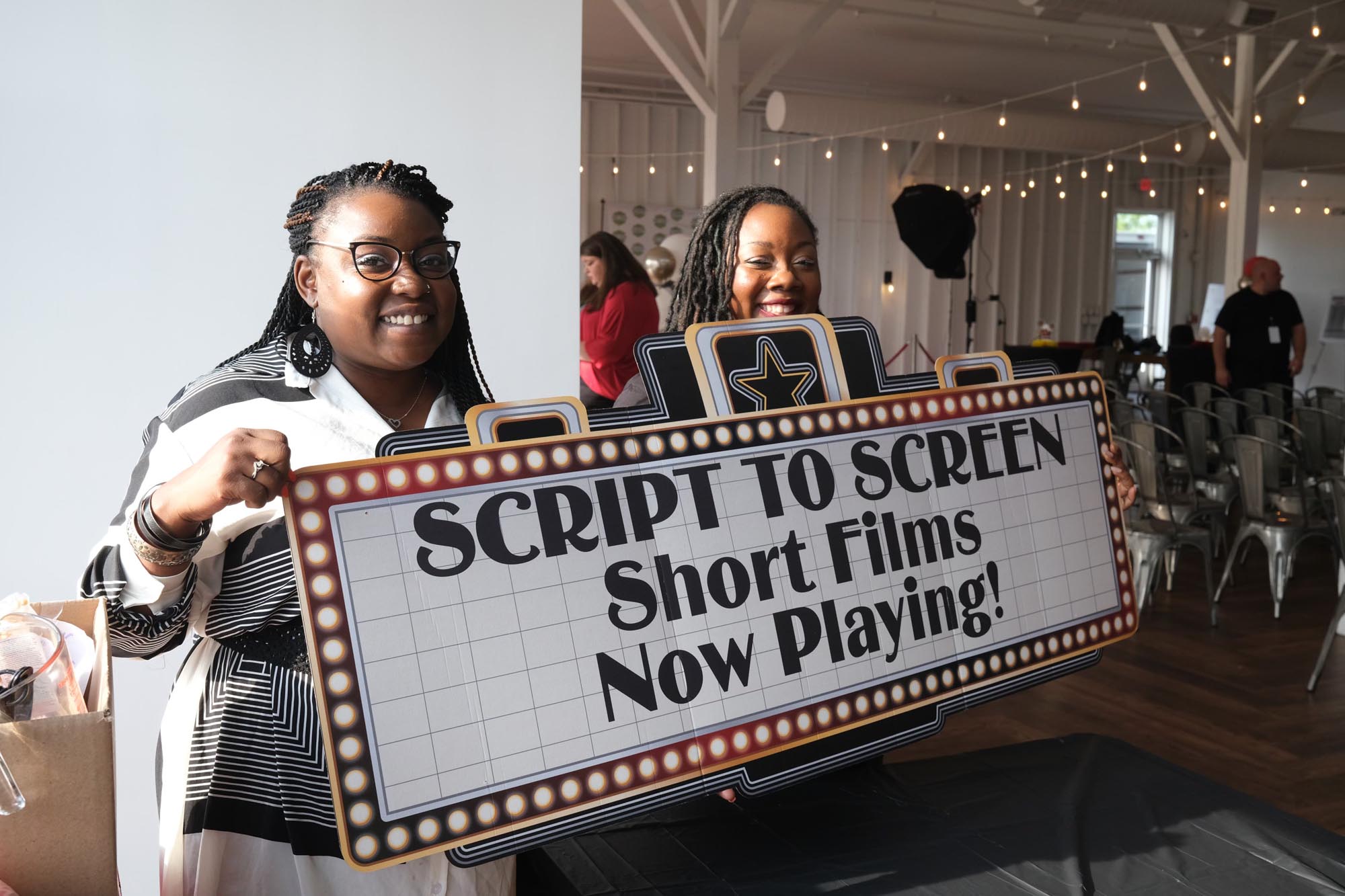 "Most Improved" and Keeping it Cool
Nate Ward likes to play it cool. Which is why his mom was blown away during the Script to Screen Red Carpet Premiere.
"He never would go into detail on what was being worked on, so I was extremely surprised at the premiere - not just with how good the movie was, but with his acting in it! I know that every parent is going to sound biased, but he had the most confidence I have ever seen him have when he was doing that video. Sometimes he stutters when he's talking and gets really nervous, but he absolutely loved Script to Screen, and he wished it was a program offered year round!"
Nate joined Script to Screen for the first time in the fall of 2022. He co-created the movie The Family Heirloom alongside his peers. This program helps students fall in love with reading through their love of movies, which can be a slightly tricky task! As students like Nate watch a popular film like Black Panther, they read the script at the same time. From there, our young creators get to learn all about writing dialogue, producing a script, acting out scenes, and directing a whole movie!
On top of gaining confidence, Nate gained something that will sustain his success as he continues to learn and grow: long-lasting enjoyment of engaging in and loving literacy. 
Did you know that students who read below grade level make up to $23k less per year than their literacy-loving equivalents as adults?"Nate has always struggled with his literacy, especially since things went virtual. But at our recent parent-teacher conferences, his name was on the board for 'Most Improved in the 7th Grade' with his literacy. 
Wow! I was talking to one of his teachers, and they made the comment that they felt like Script to Screen was actually helping Nate be more engaged with the literacy side of his education."
Our innovative after-school program is designed to give kids like Nate a creative outlet that helps them grow in confidence about their literacy skills and about themselves!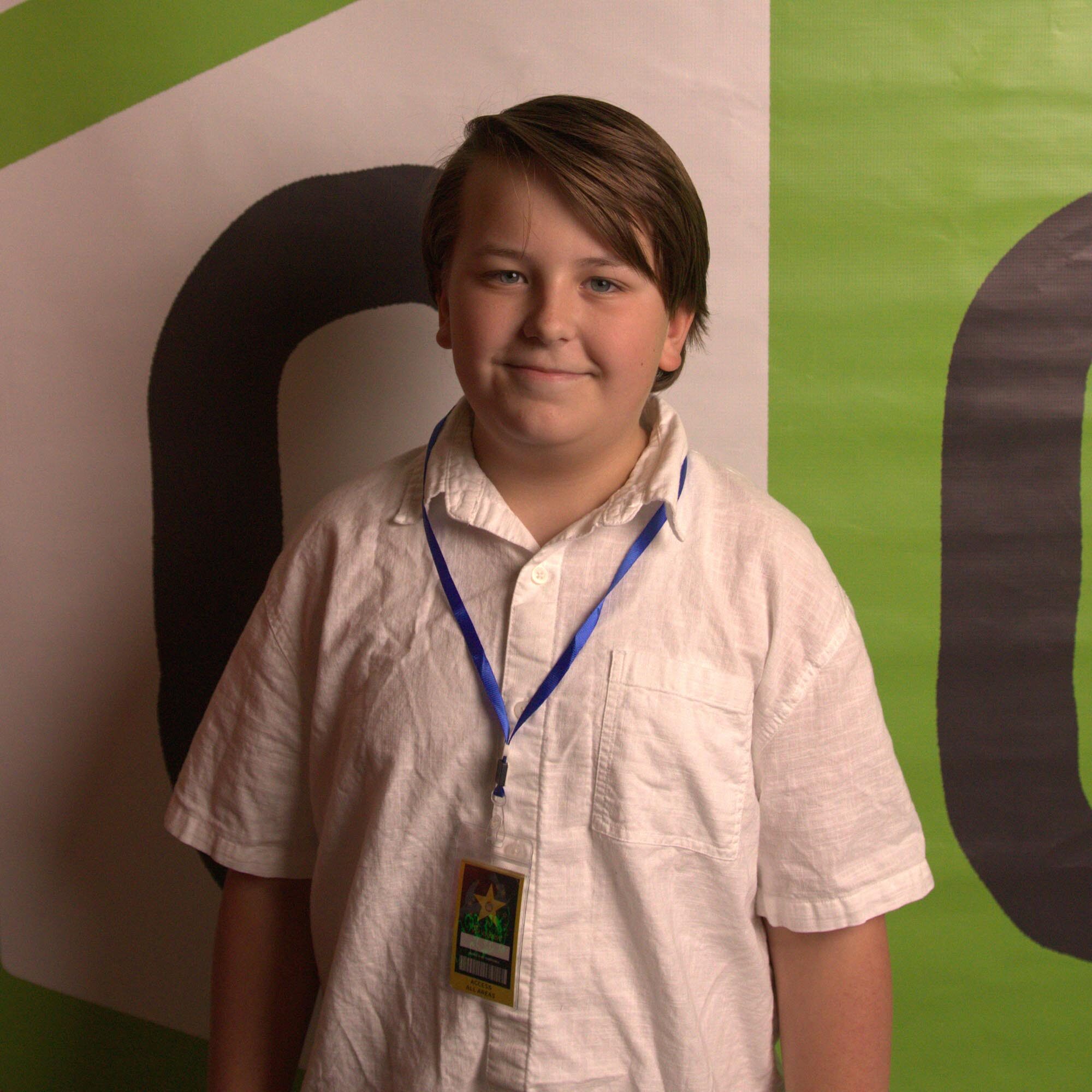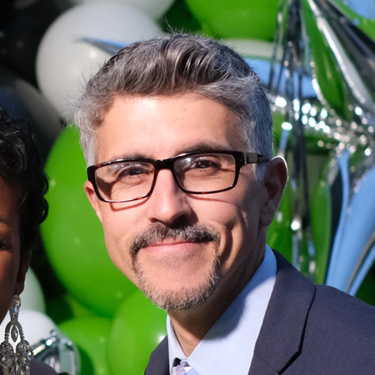 Co-Founder
One of the most amazing parts of our work here at Corner to Corner is seeing our incredible neighbors turn an idea into a reality that they can share with others.
Whether that is a Script to Screen creator working with their friends to write and make a movie, or an entrepreneur at The Academy with a product that they get to put in someone else's hands, this act of creation and sharing is always profound. I think this is because it taps into a core part of who we are as humans.
As Image Bearers, we have God-given talents, passions, and skills that long to be used in meaningful ways.
To stifle this impulse, to tell a kid not to create or a business owner not to dream, is to ask them to be less of who they are. It is like telling a sunrise to be grey scale. It just doesn't make sense, and it is not how humans flourish. This past year at Corner to Corner we got to see hundreds of neighbors take those steps from ideation to creation (with all the problem-solving that entails), and all the way across the finish line to that moment when it becomes a living breathing reality. We feel tremendously blessed to get a front-row seat to that kind of work. If you'd like to get a front-row seat this year, I'd love to personally find a way to get you connected. Send me an email and we'll make it happen.
With Gratitude,
Will Acuff, Co-Founder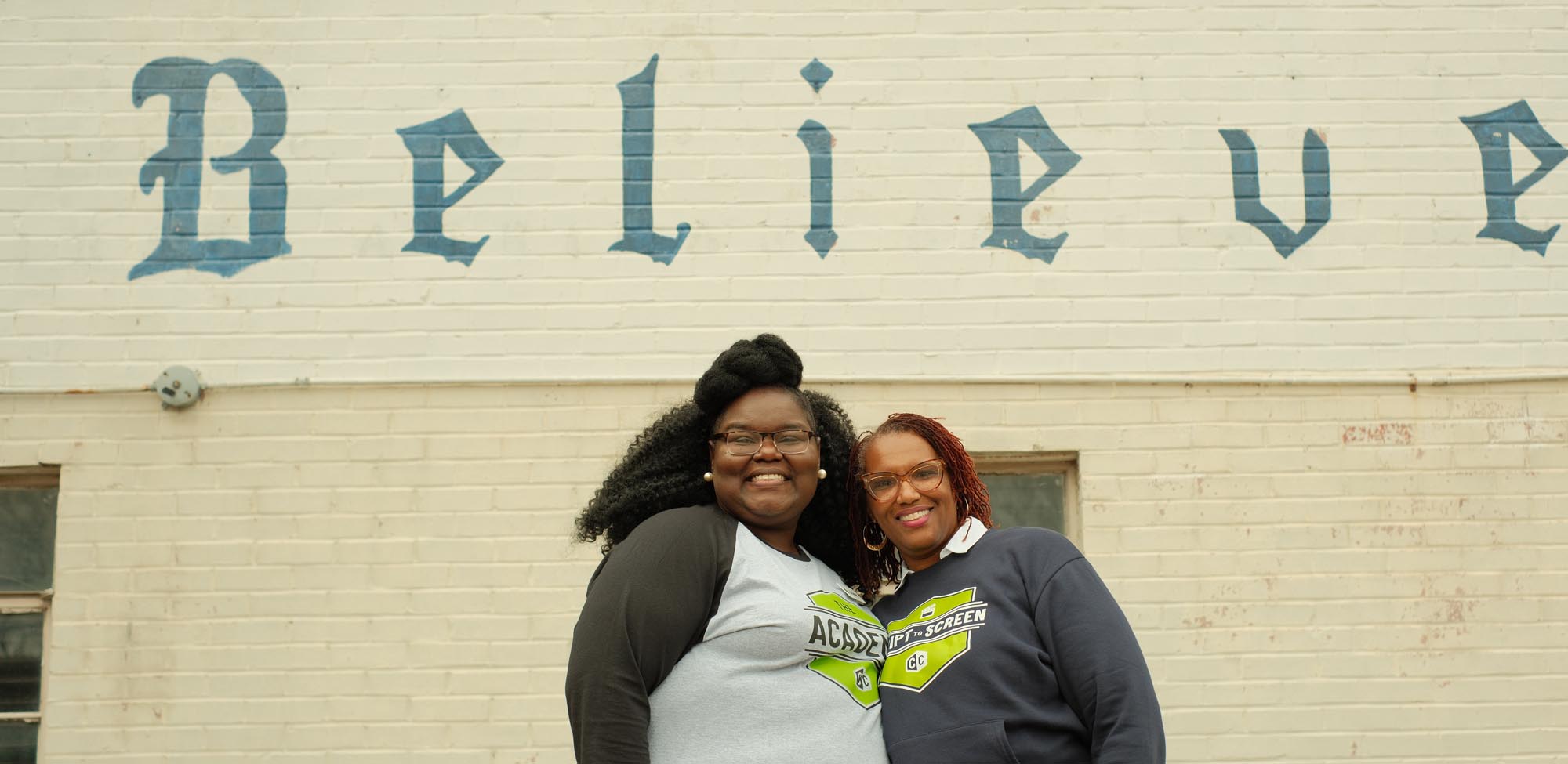 How Faith Informs Us
Love of Neighbor as Self
At Corner to Corner, we are compelled by the Love of Christ to love our neighbors as we love ourselves. One of the primary ways that we love ourselves and our own families is through taking care of our financial needs. We believe the call to love our neighbors well is a direct invitation to invest in their financial future as well as our own.
Image Bearers
We believe that all of us are Image Bearers of a loving and creative God. That means our neighbors already have passion, creativity, and drive. As a nonprofit, it is not our job to try and give our neighbors something they already have.
Instead, we build on-ramps of opportunity so our neighbors can use their God-given passions in a way that leads to economic flourishing for them and their families.
This means walking hand in hand in practical ways with our neighbors as they pursue their God-given talents. If you think about it, what is one of the most practical ways you take care of your own life/family? You pursue a career or a business that can financially support both you and them. We are simply drawing this 'circle of love' to include not just our family, but our neighbors' families as well.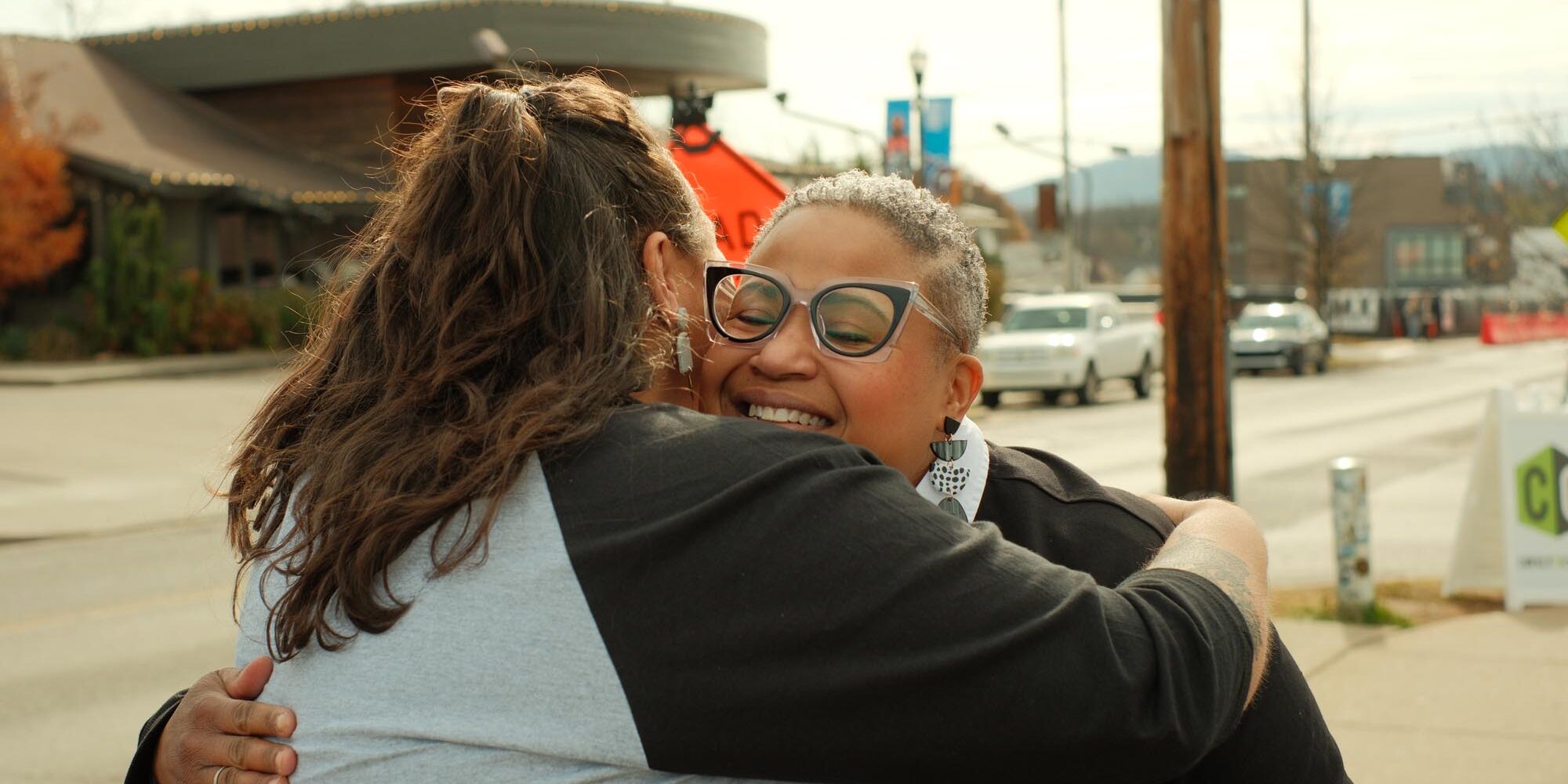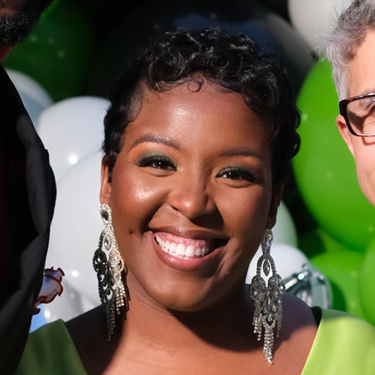 Executive Director
I had a bit of a full-circle moment recently at a conference.
I met Andy Crouch and the conversation started off like any other - talking about the conference, how I landed in Nashville, my career as a lawyer, and how I got into nonprofit work. Interestingly enough, the first book I read as a Corner to Corner employee was Andy's Strong and Weak: Embracing a Life of Love, Risk and True Flourishing. Then he asked me a pretty interesting question: "Do you miss being a lawyer?"
Like many people who have changed career paths, I have been too focused on learning and growing at Corner to Corner, and I hadn't really stopped to ask myself that question. I paused for a moment, reflecting on the last few months as Executive Director and my years as a staff member, then smiled confidently and answered, "Nope."
In that moment of reflection, it became obvious to me that my time at Corner to Corner embodied what joyfully approaching work and intentionally building community feels like.
Throughout the pages of this 2022 Annual Report, you will get to see the growth and success stories of our neighbors and friends. You will cheer for our entrepreneurs as pennies become dimes become dollars become millions. You will feel pride as our young creators find their voices and discover the beautiful realities that books can create.
In the midst of these experiences, I also want to amplify how you are a part of that community.
When you hear a friend share their desire to start a business and you tell them about The Academy, you are actively participating in our community. (Also, did you know that 65% of The Academy enrollment happens through word of mouth!?) When you show up to celebrate the hard work and growth of our entrepreneurs and young creators at The Academy Graduation and The Red Carpet Premiere, you step deeper into our community. And when you invest your time, expertise, and money into the sustained support and growth of our work - you guessed it - you're becoming a central part of our community.
I was reminded of this truth very recently. One of our graduates had a pop-up shop to celebrate her first year in business. I planned on stopping by for a few minutes to show my support and say how proud we are of her. When I got there, I saw so many Academy Alumni. Some of them were classmates from her time at The Academy, others she had met along the way through our vast network of Black entrepreneurs, and some were friends from way back. All there for the same reason as me: to show support!
At that same event, another graduate, Diamond, pulled me to the side. She spoke with deep sincerity, thanking me for our hard work at Corner to Corner. She told me how much she had learned from The Academy and shared some details of her plans to grow her business in 2023. In the middle of our conversation, she pulled out her phone and showed me a text exchange between her and another woman. The lady saw she was a graduate of The Academy and asked if she would recommend it. Diamond responded with so many positive experiences such as the instructors' guidance and the networking opportunities, but the part that meant the most to me was her text saying, "The experience was life-changing…"
On a personal note, I'd like to thank everyone who has shared or sent me kind words throughout my first year as the Executive Director. It is always a gift that you support me, and those notes of encouragement and celebration always seem to come at the most needed moments. Our hope this year is that we provide countless opportunities for us all to build community and experience true joy while doing it. As always, I would love to see how we can connect, so please feel free to email me at Shana@CornerToCorner.org. 
With deep gratitude,
Shana Berkeley, Executive Director
Where All Neighbors Flourish
Our Mission
Corner to Corner co-creates economic participation and growth with underestimated Nashvillians through knowledge, tools, and networks.
We transform the joy of creation into economic flourishing through our two major programs. Starting in middle school, Script to Screen increases knowledge-based learning.
And then again with participants of The Academy, engaging entrepreneurs at the earliest stage – some even before they have an idea!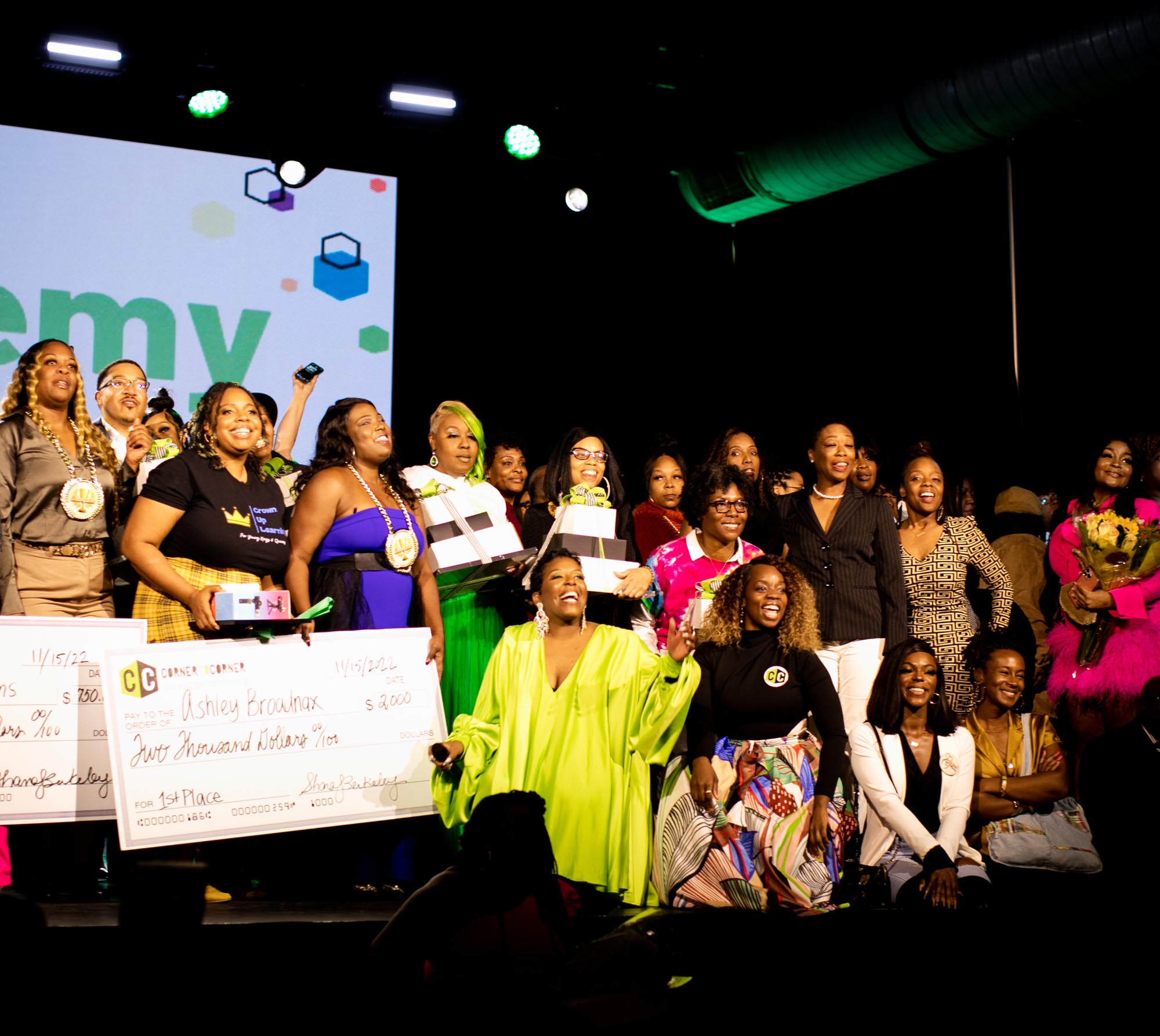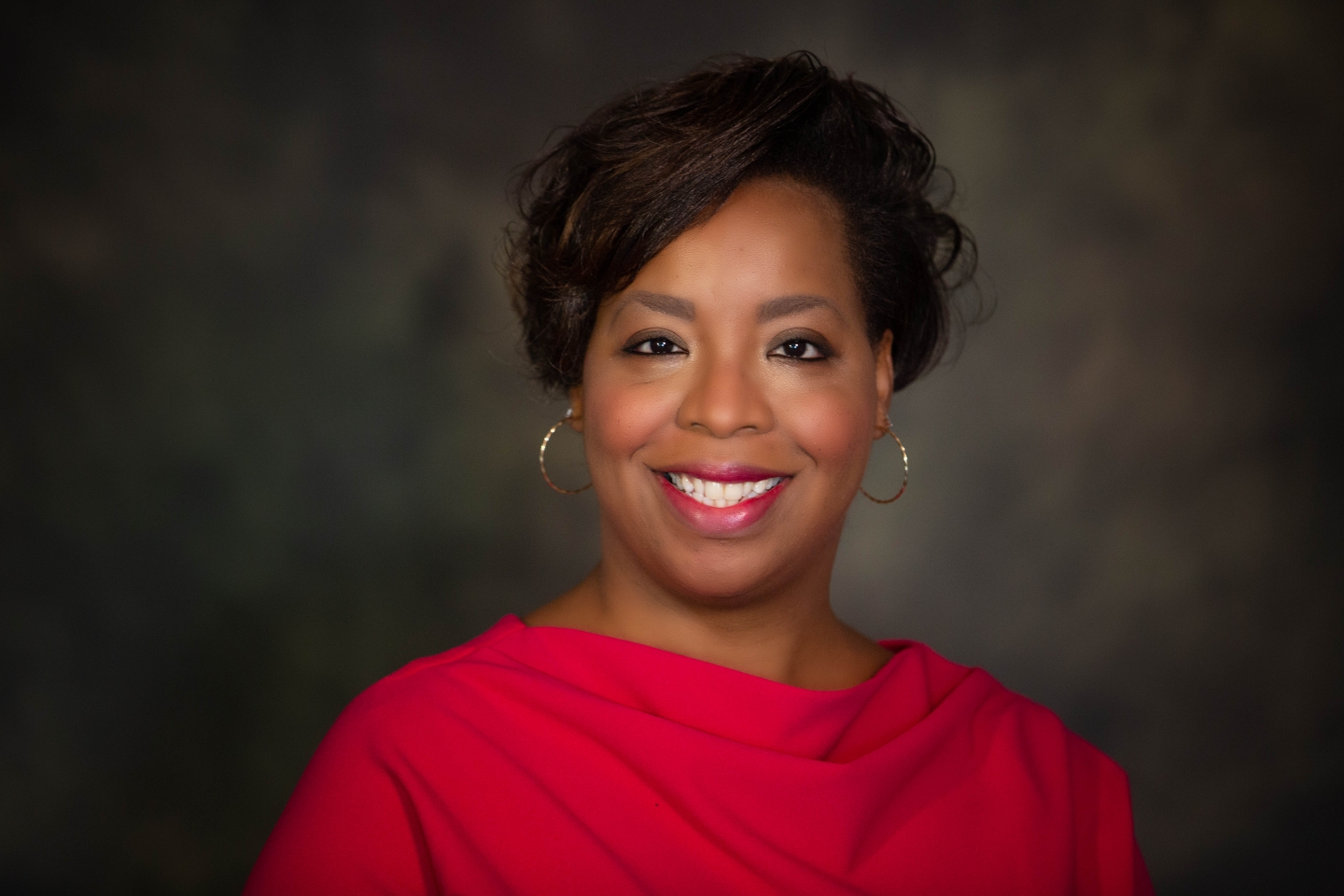 Alisha Haddock is a dynamic community leader, devoted wife and mother, and affordable housing advocate with the Housing Fund, where she serves as the Senior VP of Community and Economic Development. A third-generation Nashville native, she has seen the impact of growth in Nashville throughout her years in the city she loves. She deeply understands the new, expansive opportunities, as well as the challenges, that growth has brought to our city, and she is committed to seeing Nashville neighbors thrive.
Alisha got involved with Corner to Corner because she sees our innovative and proven programs being offered in a way that puts neighbors first. 
She sees her partnership with Shana and the team as a way to further the call to love neighbors as we love ourselves. 
LEO x Corner to Corner
As our programs continue to grow, we are so blessed by the new partnerships formed to offer support and encouragement to our talented community! Our partnership with the Wilson Sheehan Lab for Economic Opportunities at Notre Dame (LEO) does just that. Working with the LEO team has offered so much fresh insight and inspiration, especially when it comes to our entrepreneurial program, The Academy. The research being conducted for our program will help us offer The Academy to more neighbors than ever before, with plans to continue growing as the years go by.
Goldman Sachs x Corner to Corner
As Tara Holt was growing our Academy Invested program, our nonprofit entered into a partnership with Goldman Sachs and their Black Women in Business Initiative. Tara applied and was accepted to the Fall 2022 Cohort, along with a handful of other Academy Alumnae. 
"Imagine this: You get to New York, and you're in a room full of strong, business-minded African American women who look like you. For me, being in Nashville, you don't get that experience often. So just being in a room full of people who look just like me, who have the same vision and same desire to be successful in their businesses as I do – it was just phenomenal.It was a growth opportunity. I sat back, I observed, I learned, I listened, and I asked questions. It was just mindblowing to see that I have the opportunity to be in that room. 
Midtown 12 South - Giving Tuesday: We are so thankful to our neighbors at Midtown 12 South for letting us use their space for our Giving Tuesday party, yet again!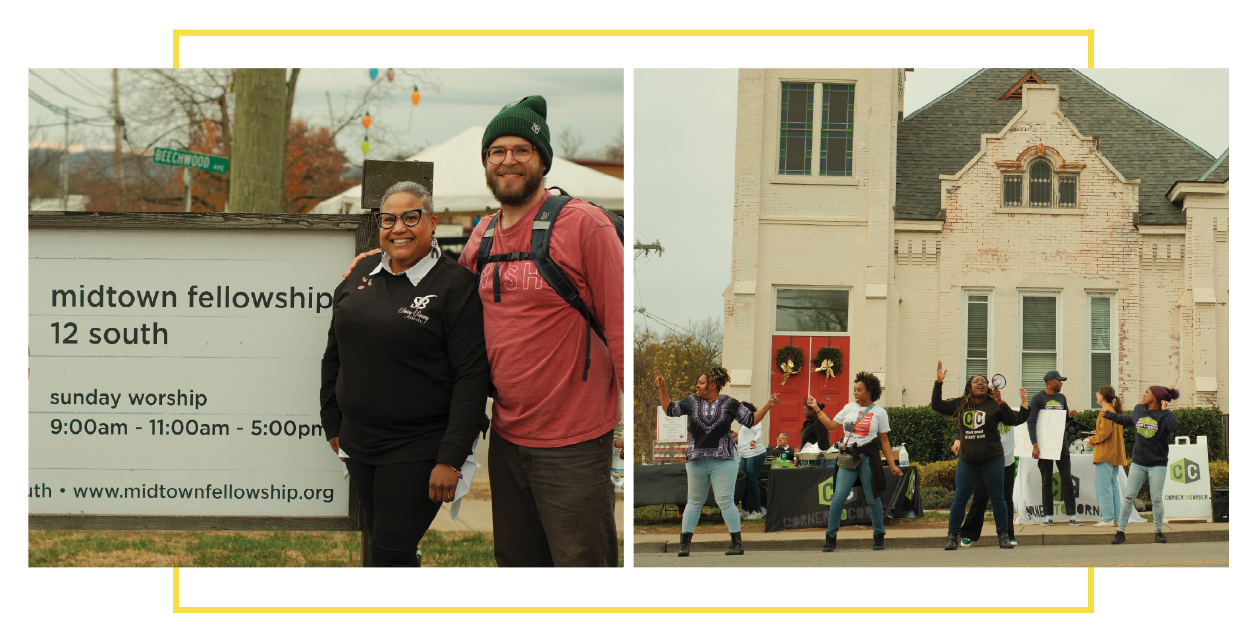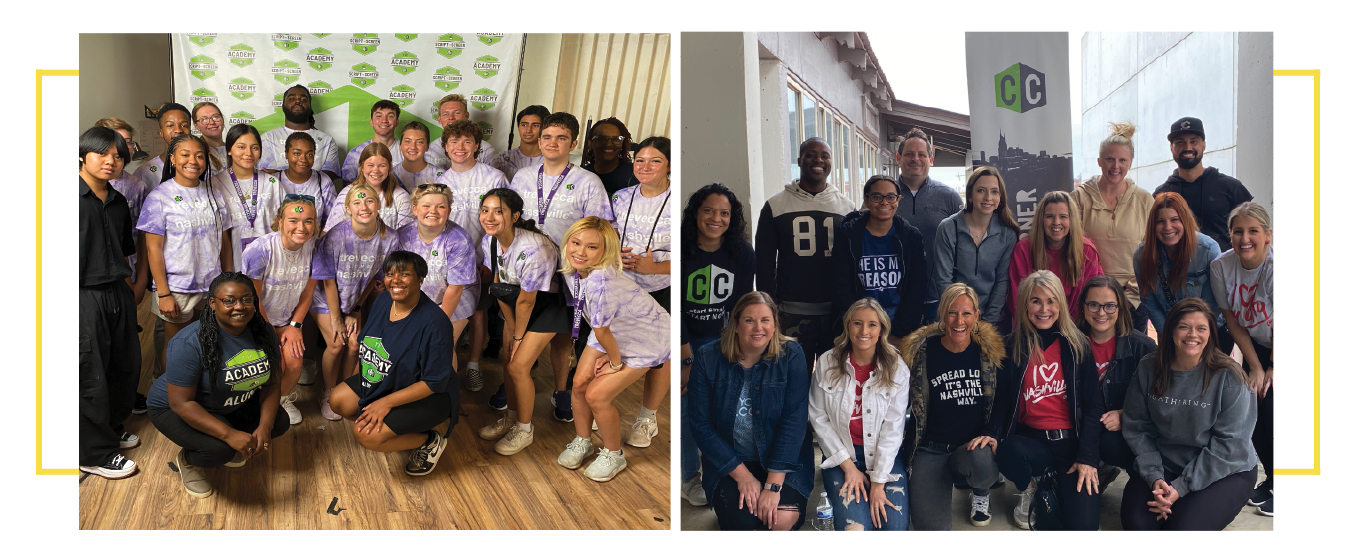 Building Academy Boxes: Students from Lipscomb University (left) and our friends at Crosspoint Church (right) came out to help us put together care packages for our incoming Academy entrepreneurs.
Spotlights:
Top Left: Marcia (left) has continued to volunteer and help our team out whenever and wherever.
Top Right: Our Script to Screen facilitators take the time to share their passions for literacy and film with our students and encourage them to grow in their own love of reading.
Bottom: Our Guest Speakers (left) and facilitators (right)for The Academy have all shared priceless gems of knowledge and advice with our entrepreneurs.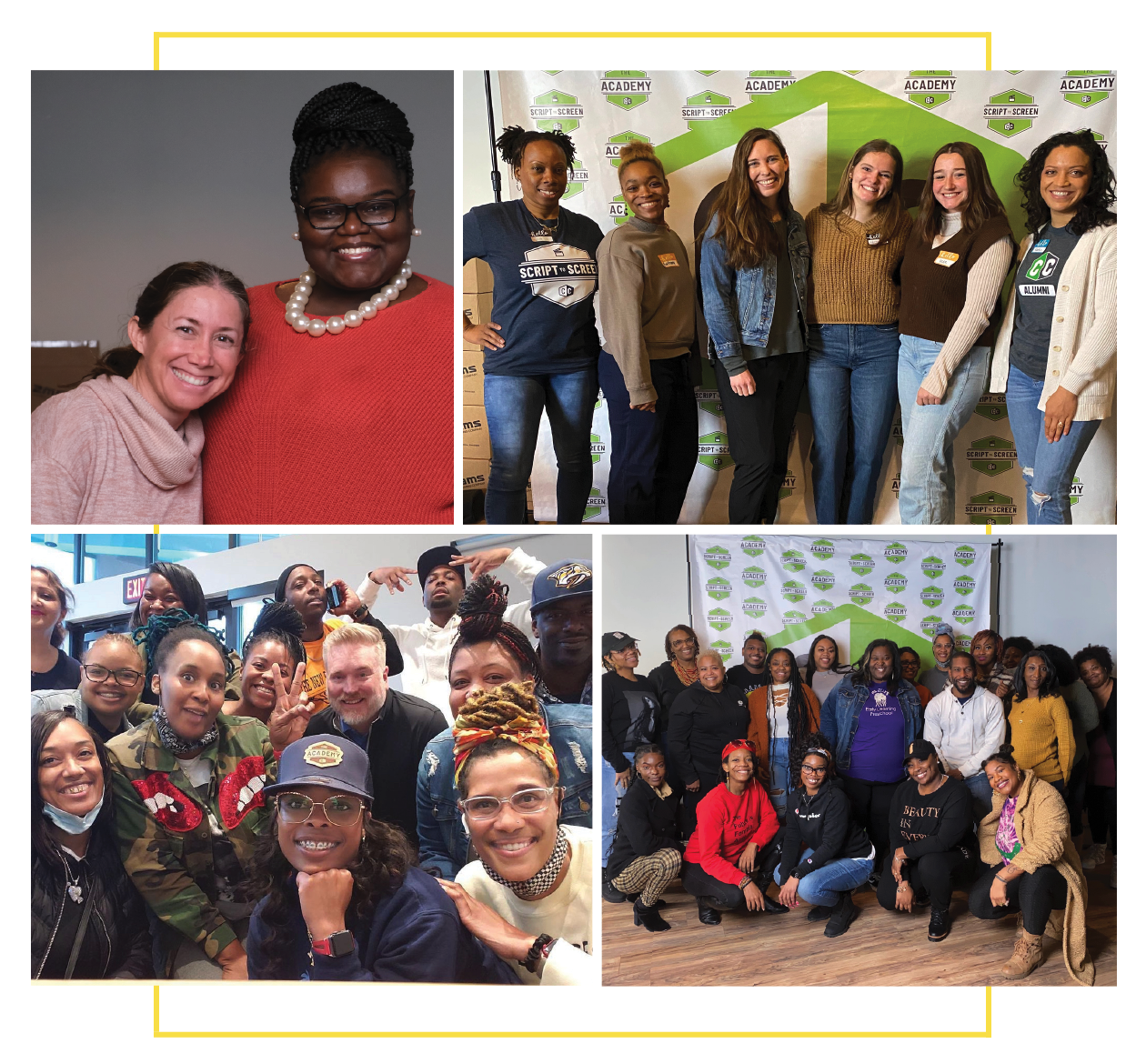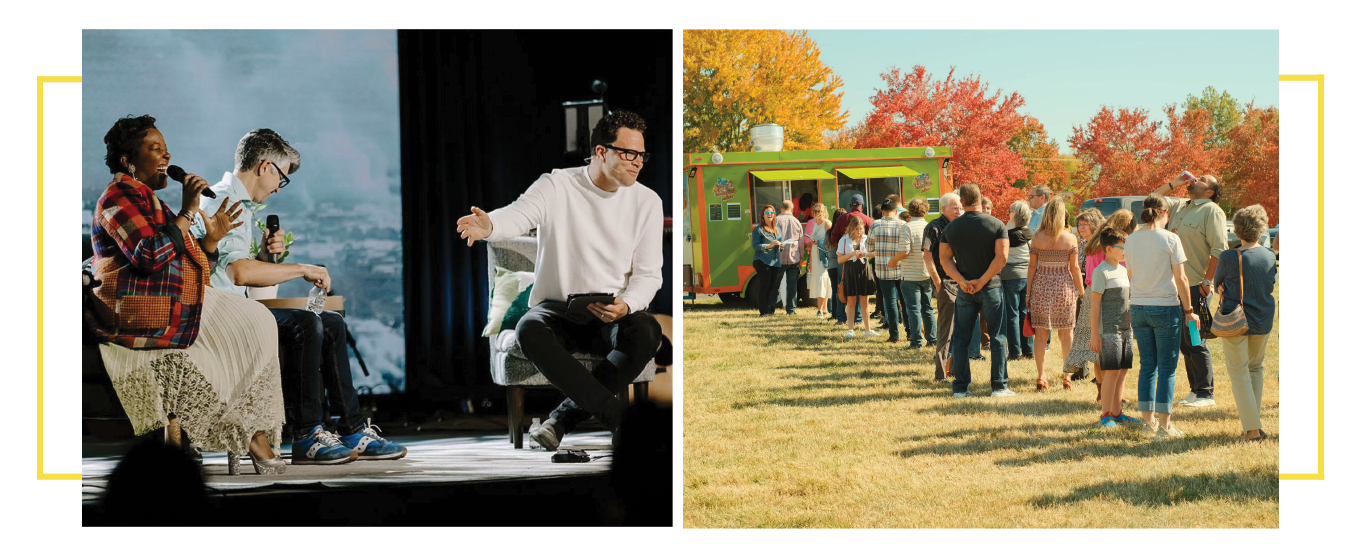 Church Of The City Partnership: Shana and Will speaking to the COTC congregation about our nonprofit's mission. We also created a mini Vendor Village for our COTC neighbors to get to know some of our Academy Alumni's delicious businesses!
The Coalition: This year, The Coalition educated neighbors using Be The Bridge's nationally acclaimed curriculum and built a safe space to have the difficult discussions around race that our community desperately needs. This cohort put in the work to create a better, anti-racist Nashville where all neighbors can thrive.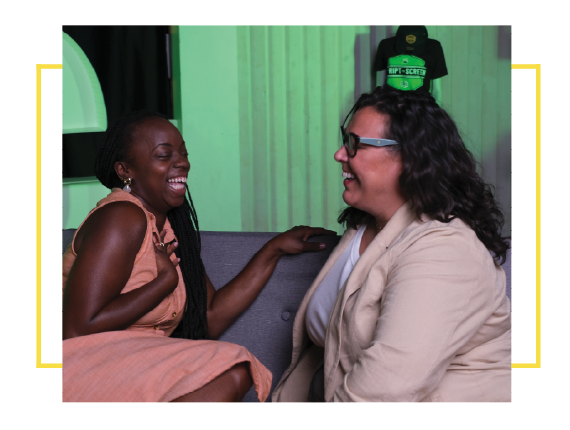 Are you interested in tapping into this amazing community and volunteering with our nonprofit?
Contact Tara@CornerToCorner.org to learn more about all the opportunities we have available.
The Academy & The Academy Amplified
We want to increase the number of Black entrepreneurs served and create a Nashville where all neighbors flourish. In the coming year, this is a two-fold bold goal.
In 2023, our goal for The Academy is to graduate 315 addition entrepreneurs (more than ever!), bringing our program's projected economic impact to $29.5M in 2023. *
Mic. Drop.
In addition to making such a monumental impact on our Nashville economy, we plan to expand our Academy Amplified services. Offering sustainable support allows business owners to truly thrive, and their success brings positive change to our whole neighborhood. We will include more mentorship opportunities, programming to help expand our entrepreneurs' business footprint, and more interaction with our already existing entrepreneurship ecosystem.
On top of that, we're prioritizing increased access to The Academy Invested loan program. This 1% interest rate loan program is vital to continued success because the initial influx of capital allows our entrepreneurs to get their businesses off the ground, and that's when the real magic happens!
We will also maintain our continued dedication to being bridge-builders to new Nashville opportunities on the horizon! 
* Using data from the U.S Small Business Administration, we know that self-employed unincorporated individuals had a median income of $26,084. By multiplying this income by the number of Academy graduates as of 2022, we get our $21M impact on our local economy, and also our goal for 2023.
Script to Screen
In 2023, it is our goal to go deeper into the work that we're doing with the students of Nashville.
Income is strongly related to literacy. The difference in average annual incomes between adults who reach a minimum level for proficiency in literacy and those who fall below proficient literacy levels is $23k. That means that kids who are proficient in literacy make $23,000 more per year than kids who are not, and we are dedicated to closing that economic gap and preparing them for their futures! In 2023, we will reach 150 young creators from 5 neighborhoods in Nashville, beginning a ripple economic effect, as well as a deep-seated love for literacy among our Nashville youth!
We want to be able to measure literacy growth, the social determinants of health, and the love of literacy for our Nashville kids in order to build a sustainable and beneficial love of literacy throughout their lifetime. We will be working side by side with our Metro school's after-school programs and other nonprofits across the city to make sure the kids in Script to Screen are on track for success - now and in the future. 
Corner to Corner
The goal of our nonprofit is to focus on building our community, fostering relationships, and a true love of neighbors.
While our bold goals are a driving force for our passions, they are not the purpose behind our work. You are. Our neighbors are. Your joy and your stories and your successes. That is what our organization is all about, in 2022 and 2023 and beyond!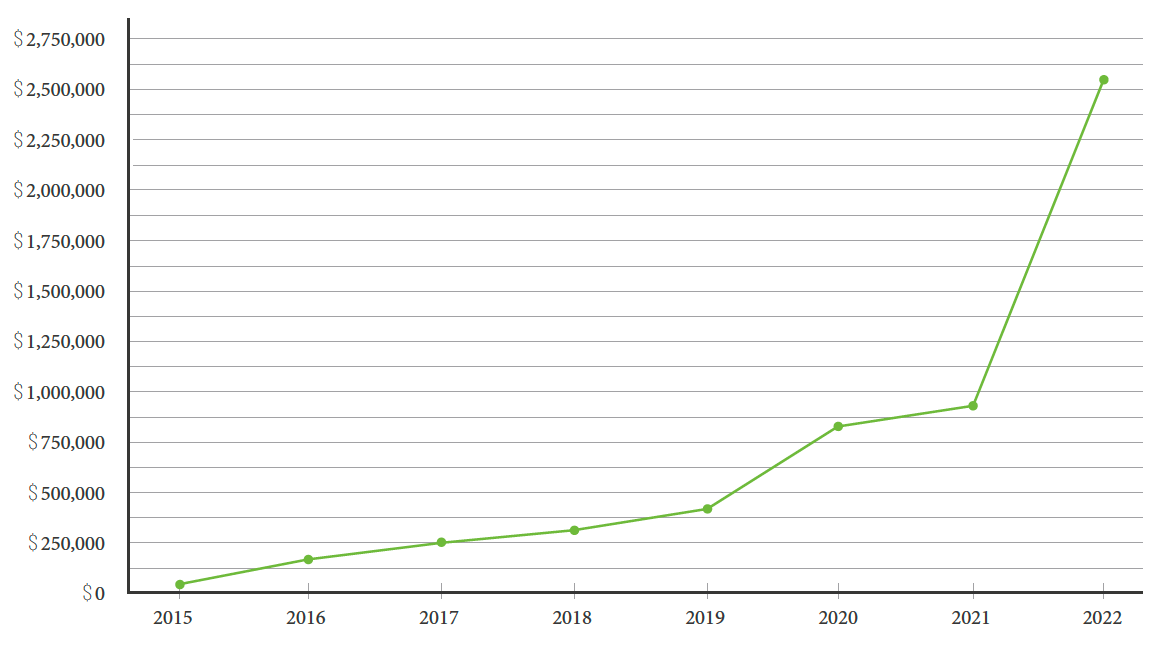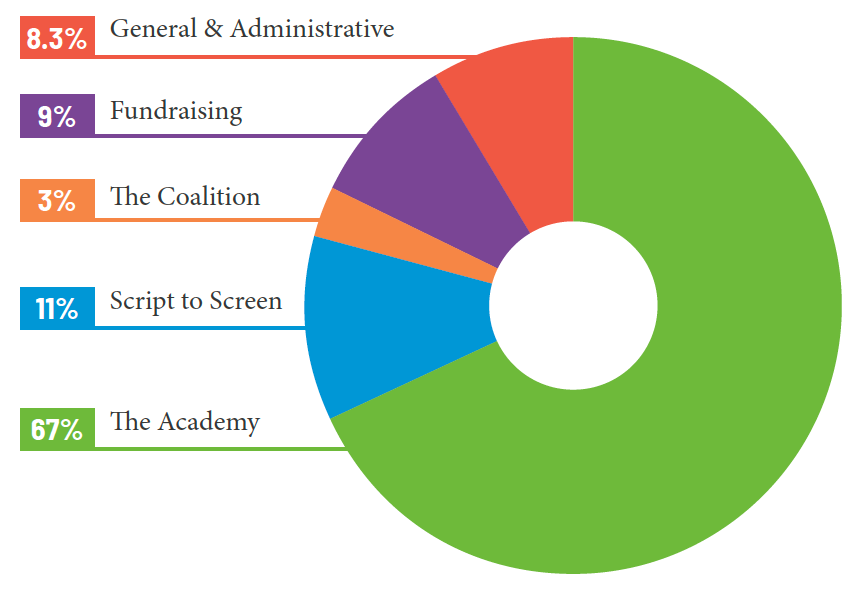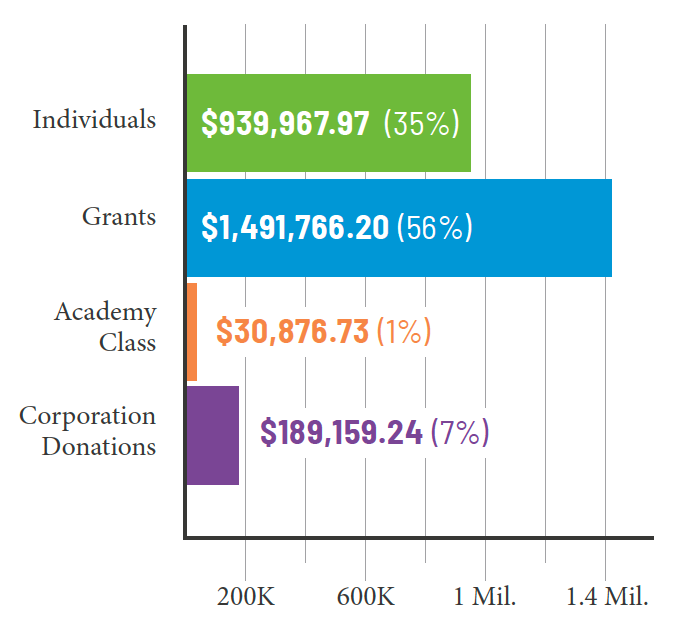 Anyone and everyone who crosses paths with Corner to Corner walk away tremendously blessed and I'm thankful to be able to play a small role in that! So proud of all that we have been able to do and looking forward to what's to come.
Johari Matthews, Board Chair
Corner to Corner gave me the most amazing mentor, Dr. Aikyna Finch. She gets me. I feel so supported, seen, heard, nurtured, and enhanced. I highly recommend her and the programming with Corner to Corner. The community is outstanding
Erica Kesse, Your Goal Concierge
We really enjoyed the Red Carpet event. Being there made us feel like we have renewed hope in the community, and that we don't have to do this alone.
I just wanted to thank you [Shana] for your authenticity and realness in sharing your heart and vision in your ministry and your personal life through the That Sounds Fun podcast. It was encouraging to hear from both of you and to speak to the needs of your community and how Christ has given you a vision to impact Nashville and our nation! I'm so grateful for women like you. So this is just to say, THANK YOU!
I think the kids really enjoyed making this - it was awesome! I'm a parent from the Explore! community school - thank y'all for doing things like this for the kids.
Y'all make God's work look SO fun!
This program is transforming entrepreneurs in Nashville, TN.
Writing by Design Media, Inc.
This program is transforming entrepreneurs in Nashville, TN.
Writing by Design Media, Inc.
I highly recommend The Academy to anyone in the beginning phase of their business. I gained a lot of knowledge in these last 10 weeks. 
Jessica Adams, Beyond Desserts Catering
I plan to make you guys proud! You guys came into my life and showed nothing but unconditional LOVE to me & my business.
Brittney Long-Coleman, K3 Lavish
My experience from the day I signed up for class and up until this very moment has been life-changing. I love that as a facilitator I have the opportunity to offer support and guidance to a new group of entrepreneurs! The most amazing part about being connected to The Academy is that Corner to Corner continues to invest in your growth, not only as an individual but as an entrepreneur and it's done with so much love and grace!
Tiasha Nixon, Chosen Tops